Friendship Program Feature: Ryan & Timothy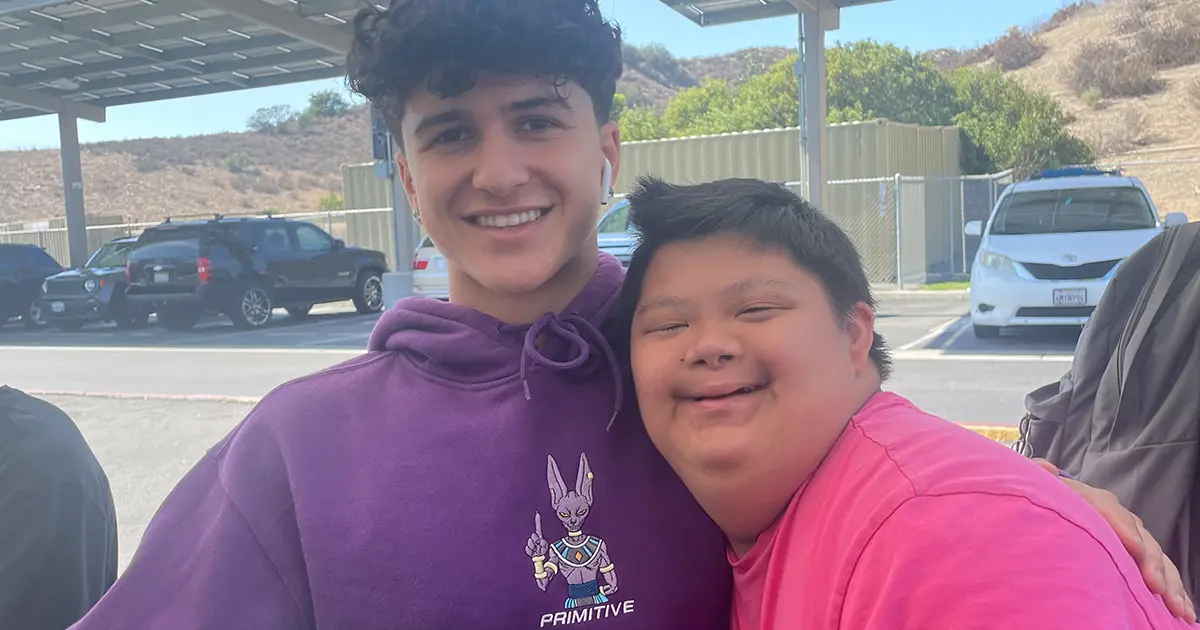 Ryan was introduced to Best Buddies four years ago as a freshman. Throughout his high school career, he developed a deep appreciation for our mission and what it can do for both individuals with and without disabilities. He shared, "Although it's hard to say, I had a feeling that I was better than other people before Best Buddies. This part of me has completely changed. I could not have known how much I would learn from students with IDD. They have changed me into a much more outgoing person who looks after not only myself but the new friendships I have made."
One of the biggest factors in Ryan's transformation was Timothy. Two years ago, Ryan was matched in a one-to-one friendship with Timothy. They instantly hit it off and became big parts of each other's lives. Ryan said, "I love Timothy's energy. He is the kindest soul I've ever met and shows love towards everyone he meets". While Timothy shared that he loves playing basketball and going bowling with Ryan.
Their genuine connection hasn't gone unnoticed by the rest of the school. Their chapter advisor said, "In all my years of doing this, I have never seen a friendship like Ryan and Timothy's. Ryan will come to my room every day to hang out with Timothy for lunch and consistently makes an effort in their friendship. Ryan organized a big group of friends to go bowling for Timothy's birthday."
Ryan and Timothy's meaningful friendship has inspired a culture of inclusion at their school. Ryan is now the Chapter President of Tesoro Best Buddies and has had an active role in growing their presence on campus. He is the prime example that Best Buddies is equally beneficial for individuals with and without IDD. We are so grateful to Ryan and Timothy for showcasing that so much can be learned from individuals of all abilities when we have integrated classrooms, peer groups, and communities.