What to do after Graduation
Jenna Allen is a dedicated advocate and volunteer for Best Buddies, previously serving as Chapter President at Bowling Green State University in Ohio and a Friendship Walk Committee member. She continues to volunteer for Best Buddies in Ohio.
Taking it outside of your school and into the community
I graduated from Bowling Green State University in 2019. I started a Best Buddies Friendship Chapter at my school and I can honestly say it was one of the best parts of my college experience.
Best Buddies has many programs that enrich the lives of people with intellectual and developmental disabilities from friendship to leadership development, tbcredit, jobs, and even inclusive living. The impact I made at my school was significant, but I know it cannot stop there. I have continued my own leadership journey by volunteering with our state office and sharing our mission with my community.
I have done presentations to groups about my experience so other schools can open chapters, I have started a Friendship Walk community team, and I continue to stay in contact with state staff to see where I can be the most help.
While these are the three things I did, there are many ways you can continue to create more inclusive communities.
You can talk to you employer about being a part of a local Best Buddies event
You can join e-Buddies an online pen-pal program that matches you with a buddy in another state or country
You can start a Citizens Chapter your new employer or a community organization you are with (basically, a friendship chapter outside of a school)
How do you get started? The first think you should do is contact your local state office and they will get you plugged in so you can continue to promote inclusion. In fact, here is a state list: https://www.bestbuddies.org/staff-directory. Your legacy is not just your involvement in school, it can be so much more.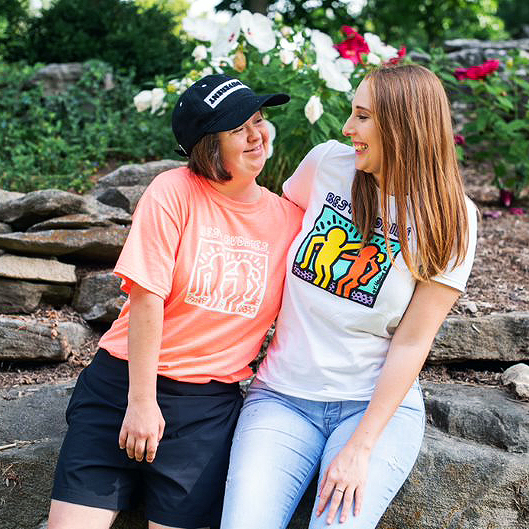 My buddy, Maggie and me at the Best Buddies International Leadership Conference after I graduated. I'm determined to continue to make our state better for her and all of our friends with intellectual and developmental disabilities.