Best Buddies' DE&I Director Discusses Groundbreaking HBCU Symposium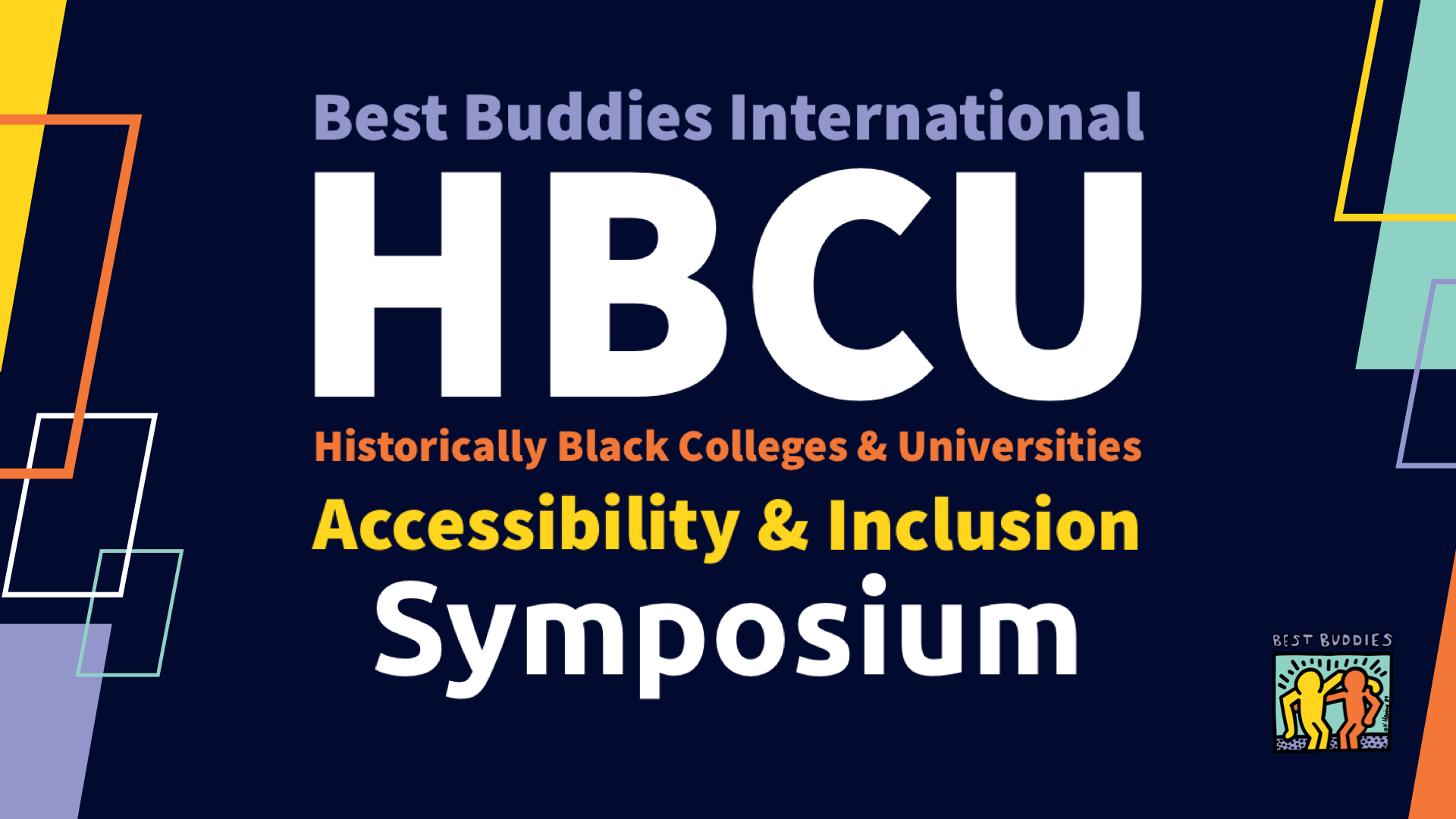 MIAMI, Sept. 13, 2023 — Joseph Canty, Best Buddies International's director of diversity, equity and inclusion, spoke with WCNC in Charlotte, North Carolina, to discuss the Best Buddies' Historically Black Colleges and Universities Accessibility and Inclusion Symposium, which will take place on Sept. 14, 2023, from 9 a.m.- 4 p.m. EST. 
The symposium will unite students, faculty and administrators from Historically Black Colleges and Universities (HBCUs) and Minority Service Institutions (MSIs), community leaders and corporate partners to discuss the best methods to create a more inclusive culture on HBCU and MSI campuses to support students with intellectual and developmental disabilities (IDD). 
"HBCU's are a space where we see opportunity to grow," Canty said. "We want to see so many different communities engage and embrace what it means to have inclusive communities for people with IDD." 
Industry and educational trailblazers will lead panel discussions on capacity building, workforce diversity, identities and disabilities and more. The symposium will also feature student-led panels on career and community service opportunities focusing on building inclusive social and workplace environments. Attendees will engage in group discussions with university and industry professionals to address broader community issues related to diversity, equity, inclusion and accessibility. 
"This is a great opportunity for not only college students but for educators, business professionals [and] community leaders to come out [to] not only learn about IDD, but to engage with peers and those committed to supporting people with disabilities as a whole," Canty said. 
To watch the full interview, click here, and to register for the Best Buddies HBCU Accessibility and Inclusion Symposium, click here. 
ABOUT BEST BUDDIES INTERNATIONAL:  
Best Buddies® is a nonprofit 501(c)(3) organization dedicated to establishing a global volunteer movement that creates opportunities for one-to-one friendships, integrated employment, leadership development and inclusive living for people with intellectual and developmental disabilities. Founded in 1989 by Anthony K. Shriver, Best Buddies is a vibrant organization that has grown from one original chapter to nearly 3,000 elementary school, middle school, high school, and college Friendship and Promoter chapters worldwide. Today, Best Buddies' nine formal programs — Middle Schools, High Schools, Colleges, Citizens, e-Buddies®, Jobs, Ambassadors, Promoters and Inclusive Living— engage participants in each of the 50 states and in 49 countries and territories, positively impacting the lives of over 1.3 million people with and without disabilities around the world. In many cases, as a result of their involvement with Best Buddies, people with intellectual and developmental disabilities secure rewarding jobs, live independently, become inspirational leaders and build lifelong friendships. For more information, please visit www.bestbuddies.org or connect with us via Facebook, Instagram or Twitter.  
For more media inquiries, please contact:  
Jacob Pasternack, Manager of Marketing and Communications  
305-374-2233, ext. 209