Here's What's Happening at Best Buddies Living Miami!
By Britney Wrightington, Residential Manager, Best Buddies Living (Miami)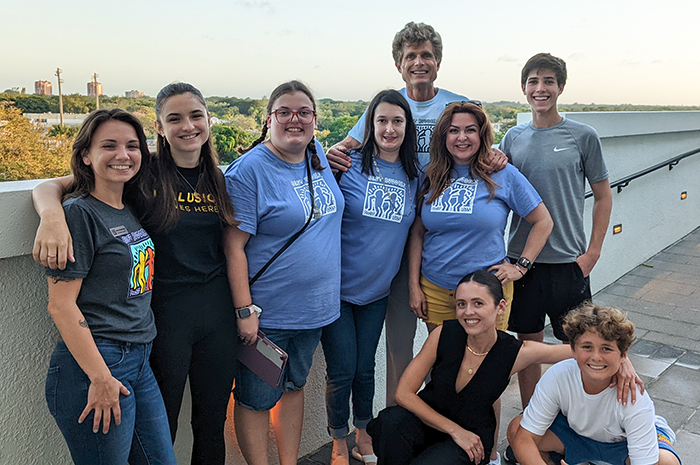 Best Buddies Living Miami is the first location in the state of Florida. The program officially launched in February 2022 and is currently accepting residents with intellectual and developmental disabilities (IDD). The Best Buddies Living residency program fosters an integrated experience for people with and without IDD to become active, contributing citizens who live independently in a dynamic environment where they can learn, grow, and thrive. The mission is executed by providing this experience to individuals with and without IDD with the support of an onsite Residential Manager.
Best Buddies Living: Miami is located in the beautiful town of Coral Gables, about two miles away from the University of Miami. The residency has two units, each with two private bedrooms and bathrooms. The building features several amenities, such as an athletic resort, group fitness classes, and a poolside bistro right, allowing our residents to participate in many social activities together.
When residents join Best Buddies Living, they have the opportunity to strengthen their social and independent living skills within a community setting. Another great part of the program is access to fun and entertaining monthly events that involve all residents exploring Miami together. Some of the events that we have done so far are Zoo Miami, Wynwood Walls, Fairchild Botanical Garden, boat tour, and of course just relaxing by the pool. In addition, every Tuesday our program joins together to have community dinners; that can be learning a new meal to cook at home or trying a new restaurant!
If you would like to learn more about the Best Buddies Living: Miami program or how you can get involved, please visit us at bestbuddies.org/living.