Best Buddies Alumni Highlight: Samantha Poyser '08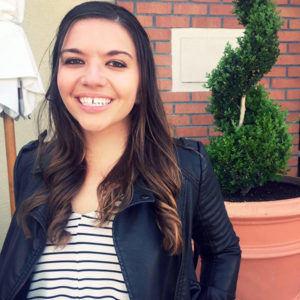 Samantha Poyser '08 is currently a student at UC Santa Barbara pursing her PhD with a specialization in Special Education. She says her experience while in Best Buddies inspired her to pursue a career that would allow her continue to spread a message of inclusion and acceptance.
Poyser first participated in Best Buddies her freshman year in High School at Vintage High School in Napa, California. Her teacher and family friend thought she would be a wonderful addition to the program and recommended her. She enjoyed the Best Buddies Friendship program so much that she continued her involvement with Best Buddies at UC Santa Barbara as an undergraduate and now as a graduate student.
When asked what advice she has for any student considering joining Best Buddies, Poyser recommends prospective volunteers 'give it a try', 'take the time', and see it 'through'! At first she was apprehensive about joining the program, she questioned herself. 'Will I do a good job? Will we get along?' However, she decided to allow herself the time and opportunity to see it through, and it changed her life! Poyser said her experience has directly influenced where she is today. As a long time Best Buddies participant, she was inspired by the Best Buddies message of inclusiveness and looks forward to applying that same model into her field of study.
Recommend a fellow alumni for an upcoming Alumni Highlight: Email – alumni@bestbuddies.org.