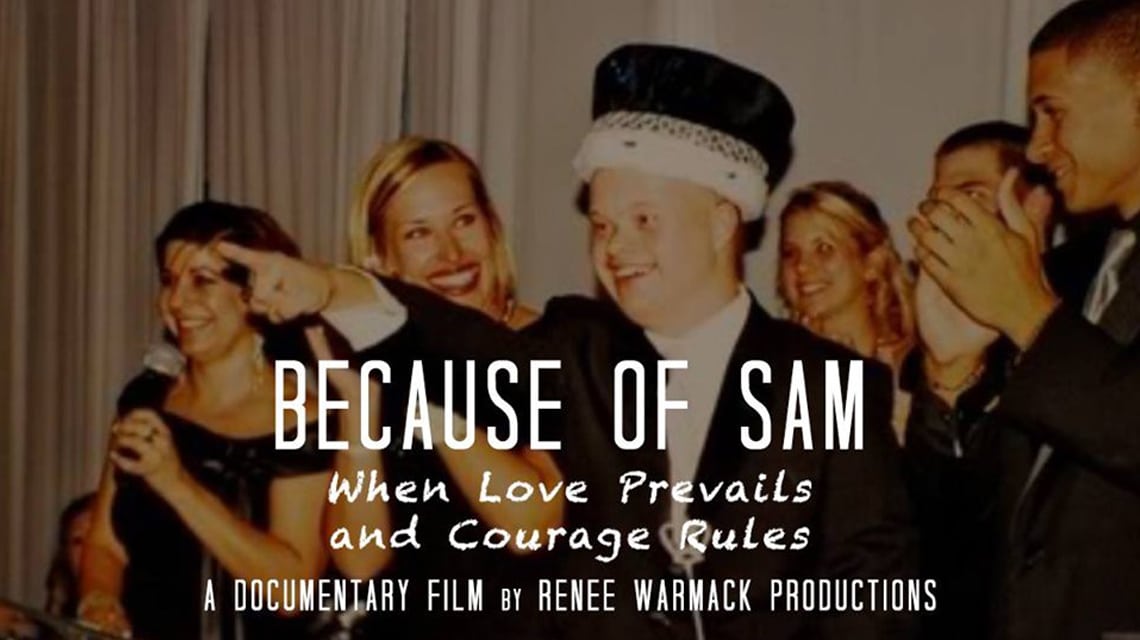 Because of Sam, a new documentary film by Tampa native and University of South Florida Alumna Renee Warmack, takes you along on an up-close and very personal journey with Sam Piazza, a Best Buddies Ambassador, volunteer and advocate for individuals with intellectual and developmental disabilities (IDD).
The film shows how Piazza overcame bullying, won Homecoming King at Gaither High School, and is an advocate for people with disabilities. Because of Sam gives an inside look at Piazza's journey from birth to the present day, and includes the uplifting perspectives of people who have been impacted by him. Piazza not only overcame tremendous obstacles, but now works tirelessly as a volunteer for Best Buddies and Gigi's Playhouse; and serves as an advisor to the Hillsborough County Sheriff's Office.
"This is a homegrown story about a hometown hero that will transform how the world views people with disabilities, and inspire all people to pursue their dreams," said Warmack.
Warmack, Sam Piazza and his family recently hosted a special preview of the documentary at the Tampa Theatre. Best Buddies was represented both in the film and at the film's premiere, with David Quilleon, Senior Vice President, Global Mission, State Development & Operations at Best Buddies International, in attendance.
In the film, you'll hear firsthand from family, friends and community members how, because of Sam, their lives have been made better. It is our hope that this film will inspire meaningful, deeper conversations about inclusion and celebrate individuals with intellectual and developmental disabilities for the incredible gifts they offer to this world.
You can watch the trailer for Because of Sam here: BecauseOfSamTheMovie.com/movie-trailers/