By Emily Smith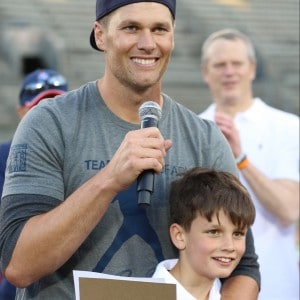 Brady looked proud as Jack stole the show in the game, joined by Patriots Julian Edelman and Danny Amendola.
Brady also hosted a lunch on the Kennedy Compound in Hyannis Port, where he gave a speech about working with Best Buddies, which was founded by Anthony K. Shriver to help people with intellectual and developmental difficulties.
To read the full story click here.