A young choreographer has been given a leg up to start dance classes for people of all abilities in Bega.
Gabriela Green hopes to use her experience developed through upcoming training to make inclusive dance – which is dancing for people with disabilities – part of Fling Physical Theatre's program.
To help her reach her goal, the 23-year-old has been given a $5000 NSW Government Artists Support grant to undertake a professional development program in Germany about building an inclusive dance practice, as well as going to Sydney for teacher training.
Ms Green was raised in Sydney, but moved to Bega in April last year to work with Fling.
She aims to teach youths and potentially adults when she returns fully trained after learning inclusive practices and choreography.
When she comes back to Bega to set up in the second half of 2017, she will be teaching contemporary dance, describing it as a freeform style that incorporates all bodies.
"I hope it will allow all people in the community to engage with what Fling does," Ms Green said.
"Dance is a great form of exercise and creative expression.
"I've had a very privileged dance career – I've studied at [the Victorian College of the Arts].
"It's always been a huge thing for me to share my privilege with anyone I can."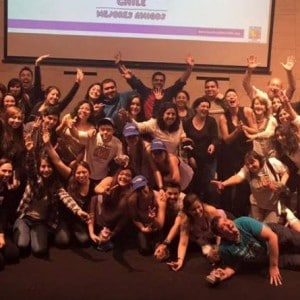 The idea for inclusive dance classes began after she travelled to Chile, South America when she was 22 and became involved with a not-for-profit group called Best Buddies Chile.
In the group, Ms Green – who has a cousin with Down Syndrome – spent nine months teaching a form of Zumba to adults and children with disabilities, ending up doing performances.
She said over the last couple of years there has been a lot going on in inclusive dance.
There are now several different groups in Sydney, including one Ms Green has connected with called Murmuration.
She has also started making connections with people with a disability in Bega, as last year she reached out to Tulgeen Disability Services and has a couple of school-aged students to teach.
To read the full story click here.