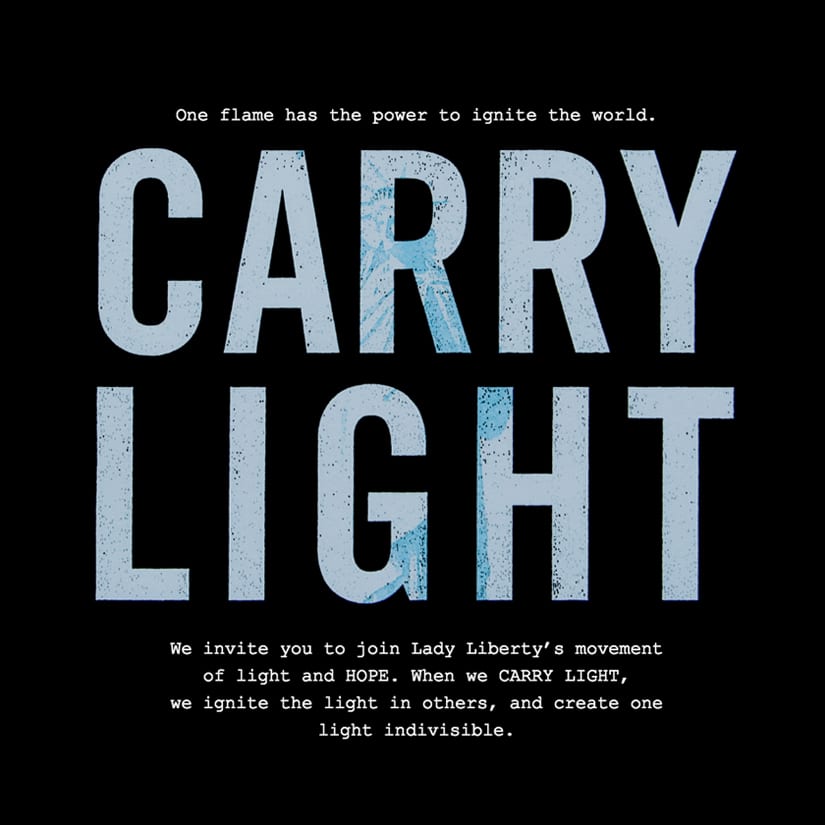 Miami, FL, October 17, 2016 – Best Buddies International, a nonprofit dedicated to creating opportunities for friendship, employment and leadership training for people with intellectual and developmental disabilities (IDD), is excited to announce that it is expanding its partnership with eco-conscious jewelry and accessories brand ALEX AND ANI. As part of the expanded partnership, Best Buddies will serve as one of two charities benefitting from ALEX AND ANI | CHARITY BY DESIGN® new Liberty Copper Carry Light collection. The Carry Light line features original copper preserved from the centennial restoration of the Statue of Liberty and was created to inspire light generators around the world to ignite the light in others, creating one indivisible light.
From October 2016 to January 2017, Best Buddies will receive a percentage of proceeds from online sales of all Alex and Ani products generated through the unique link designated to the organization – http://bit.ly/2d3oOpK.  Plus, from March to May 2017, the organization will receive a percentage of ALL sales from the entire Carry Light line.
In 2015, ALEX AND ANI | CHARITY BY DESIGN® launched the Arrows of Friendship Charm Bangle supporting Best Buddies, and thanks to its sales the organization has received funds needed to expand its mission of friendship and social inclusion for individuals with and without IDD. The Arrows of Friendship Charm Bangle will continue to be sold throughout 2017, with 20% of the total sale price benefitting Best Buddies.
Through all of these means for generating donations, ALEX AND ANI | CHARITY BY DESIGN® will remain a vital contributor to Best Buddies' growth and expansion.  To date, Best Buddies' partnership with ALEX AND ANI has allowed the organization to form 20,000 new friendships, place 730 individuals with IDD in jobs, and train 280 future leaders to be advocates for themselves and their peers.
ABOUT BEST BUDDIES  INTERNATIONAL:
Best Buddies® is a nonprofit 501(c)(3) organization dedicated to establishing a global volunteer movement that creates opportunities for one-to-one friendships, integrated employment and leadership development for people with intellectual and developmental disabilities. Founded in 1989 by Anthony K. Shriver, Best Buddies is a vibrant organization that has grown from one original chapter to more than 1,900 middle school, high school, and college chapters worldwide. Today, Best Buddies' eight formal programs — Middle Schools, High Schools, Colleges, Citizens, e-Buddies® , Jobs, Ambassadors, and Promoters — engage participants in each of the 50 states and in over 50 countries, positively impacting the lives of more than 900,000 people with and without disabilities around the world. In many cases, as a result of their involvement with Best Buddies, people with intellectual and developmental disabilities secure rewarding jobs, live on their own, become inspirational leaders, and make lifelong friendships. For more information, please visit www.bestbuddies.org, facebook.com/bestbuddies, instagram.com/bestbuddies, or twitter.com/bestbuddies.
About ALEX AND ANI
ALEX AND ANI creates meaningful, eco-conscious jewelry and accessories to positively empower and connect humanity. Carolyn Rafaelian, Founder, CEO, and Chief Creative Officer designs each piece. Carolyn believes that every individual has his or her own positive energy to share with the world. By incorporating powerful symbolism and personal meaning into each product, ALEX AND ANI provides a vehicle for consumers to express their individuality. The company is passionate about the wellbeing of our planet, our communities, and our individual paths. ALEX AND ANI uses recycled materials with eco-conscious processes. Its CHARITY BY DESIGN division has strengthened non-profit organizations through innovative partnerships and collaborative experiences, resulting in donations of more than $35 million. An Inc. 500 Company, ALEX AND ANI has retail stores as well as retail partners worldwide. ALEX AND ANI products are proudly designed and crafted in America with love. The company's World Headquarters is located in the greater Providence, Rhode Island area. Please visit alexandani.com for more information.