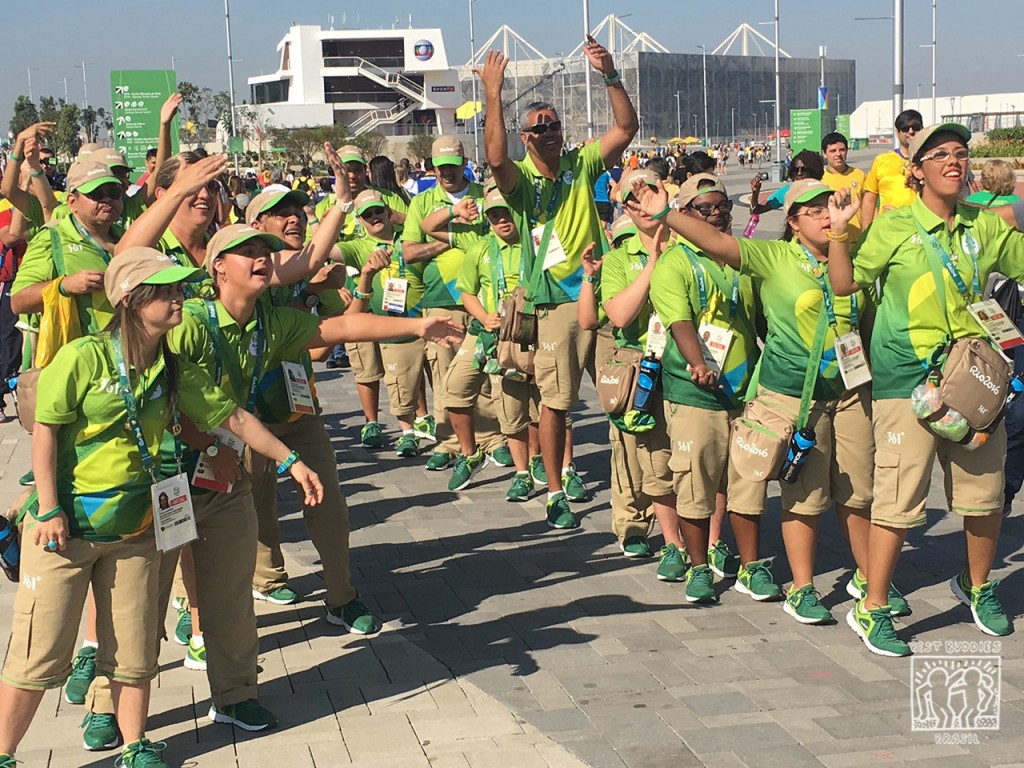 During the 2016 Olympic Games in Rio de Janeiro, Best Buddies in Brazil was a part of an amazing initiative that allowed individuals with intellectual and developmental disabilities (IDD) to participate in the momentous events.
In partnership with Ernst & Young and the Olympic Committee, Best Buddies Brazil made Olympic history by putting together an initiative called "Inclusion Project," were a group of fifty individuals with IDD were invited and trained to be part of the volunteer team working during the 2016 summer games in Rio de Janeiro.
The group of volunteers along with ten direct supervisors where located in the Olympic park at Barra da Tijuca were sports such as tennis, basketball, fencing, and swimming took place. Their role was to welcome the spectators at the  entrance and guide them around the different venues located in the park, which allowed for great visibility and interaction of visitors with our team. As thousands of people walk through the gates of the park they experienced a cheerful group of people with disabilities ready to assist them with their needs.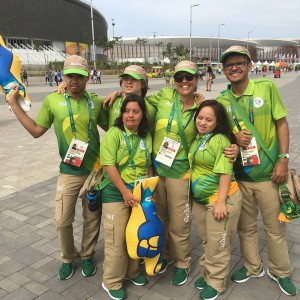 Our volunteers demonstrated great commitment throughout the fifteen days of competition, demonstrating their people skills to visitors from all over the world. The group caught the attention of different media channels, getting live coverage and reports from media outlets including, BBC, Globo, Google, Deutsche Welle, NBC and NHK.
Ernst and Young and Best Buddies in Brazil will co-author a paper with the results of the initiative, which will be presented to different companies in Brazil and Latin America, showcasing the benefits of inclusion and of having people with IDD integrated in the workforce.
The Olympic Committee was very pleased with the positive results of the initiative, and we have already started the conversation to secure participation of Best Buddies International in the upcoming 2018 winter games in South Korea, and the 2020 summer games in Japan.