Katie & Adyson
Friendship Program Participants in Indiana
"Life before Best Buddies was definitely different. I didn't have my best friend Katie in my life, that's for sure! Katie and I have been matched for two years in the Riverside Intermediate and Junior High School Chapter where we have been buddy director and chapter president. Katie and I have a lot of fun together doing all kinds of activities. We make slime, have sleepovers, bake cakes, play video games, and go bowling just to name a few.
My life has taken a turn for the better since joining Best Buddies. I have a better understanding that people have differences, but that doesn't mean that they shouldn't be included. I have also grown as a person being more accepting and understanding of others' special abilities. My best buddy, Katie, also says that Best Buddies has changed her life." – Adyson
"There are many things that have changed for me since joining Best Buddies. Best Buddies has given me all sorts of opportunities that I would not otherwise have had. Best Buddies has also provided me with leadership opportunities where I have me to give presentations to my peers about Best Buddies.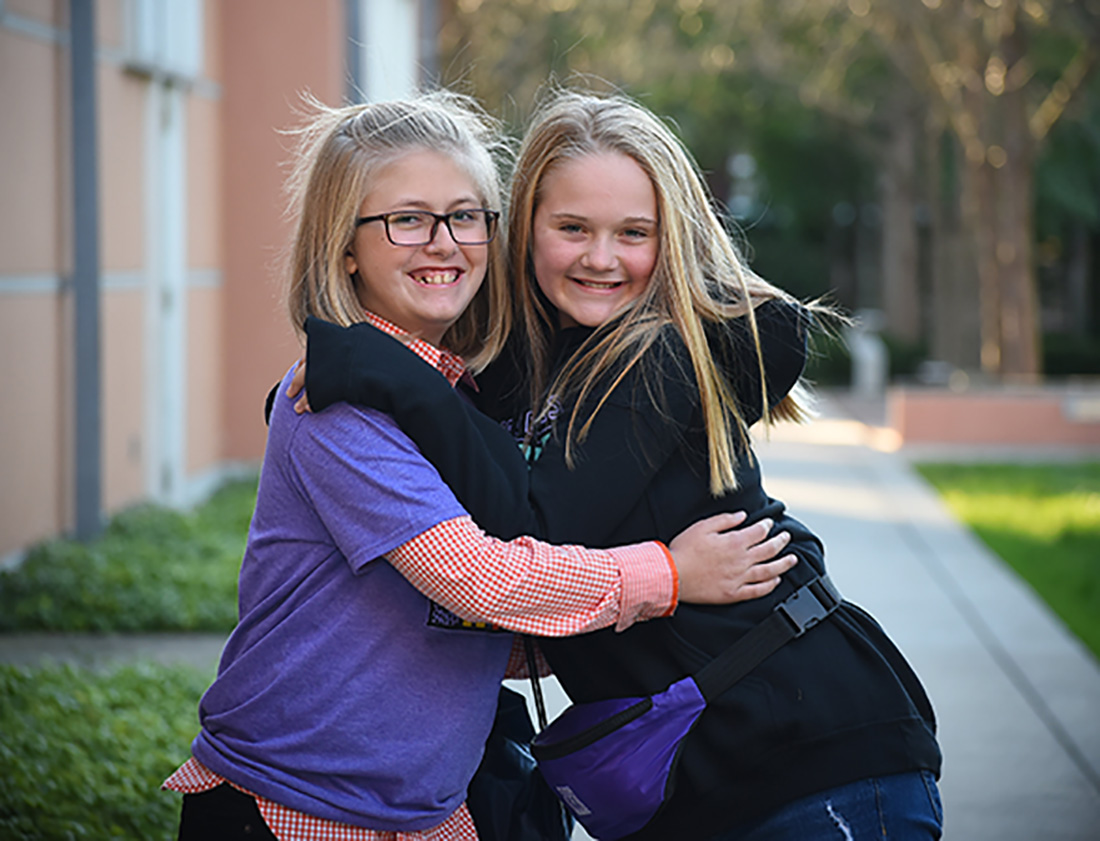 These presentations and the Best Buddies organization have shown me that it's okay to be who I am. It's okay that I can't do some of the things that my friends are able to do. My friends love and respect me, regardless of my abilities. I have even been able to teach my friends a thing or two that they would have not otherwise known.
Adyson lets me be who I am — which can be pretty crazy and silly! She doesn't try to change me or help me too much. She is there when I need her; just like a friend should be. I am glad that I joined Best Buddies because without it my life would be very different; and without Adyson, my life would definitely not be as much fun!" – Katie