Eric Matthes
Friendship program – e-Buddies
"Hi, I'm Eric Matthes, and I live in Seattle. I have Down syndrome and I'm a self-advocate. That means I like to stand up for myself and make responsible choices in my own life. I chose to celebrate friendship with you and Best Buddies! That is MY responsible choice!
When I was in kindergarten, I found out that I had a disability. I was called "RETARDED."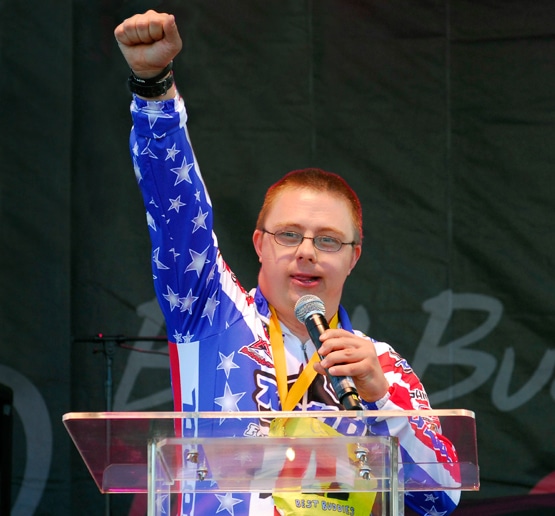 Before that I didn't even know I had a disability. I felt hurt, sad and confused. There were also people who heard me being called names but did nothing. Although they were not making fun of me, they did not support me as a friend. Thankfully, my teachers and true friends made me realize I had the power to overcome my sad feelings. I learned that although my disability is part of my life, I AM NOT MY DISABILITY!
I have made a difference in the world. I am making a difference through Best Buddies! This is what we do here! We make a difference…one friendship at a time! I want to show the world that even though I have a disability, I can do ANYTHING I put my mind to. Best Buddies shows that people with disabilities like me can live our lives to its full potential! Friendship is the fuel that makes this happen!"