e-Buddies creates social inclusion and friendships for people with and without intellectual and developmental disabilities (IDD) in a virtual space.
At e-Buddies, we believe that by empowering our participants through friendship; we enable educational conversations, understanding amongst peers, celebrate diversity and help our participants become leaders in their communities.
e-Buddies is more than a one-to-one friendship with someone in a different state or even country. e-Buddies members can attend virtual social events and participate in an e-Buddies social platform that will expand friendships and create shared experiences – all through using technology!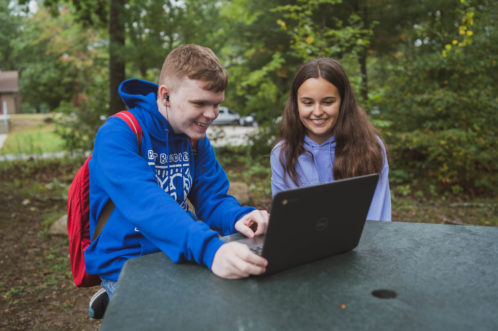 How e-Buddies Works
Providing a safe place for friendship
e-Buddies provides opportunities for volunteers with and without IDD to develop one-to-one friendships online and create connections using the power of technology.
The program provides the opportunity for members to connect through the e-Buddies social platform, which is designed to expand friendships and create shared experiences through virtual social events. Anyone age 13 and older can participate in e-Buddies. Our program is available throughout the United States and internationally for English-speaking people.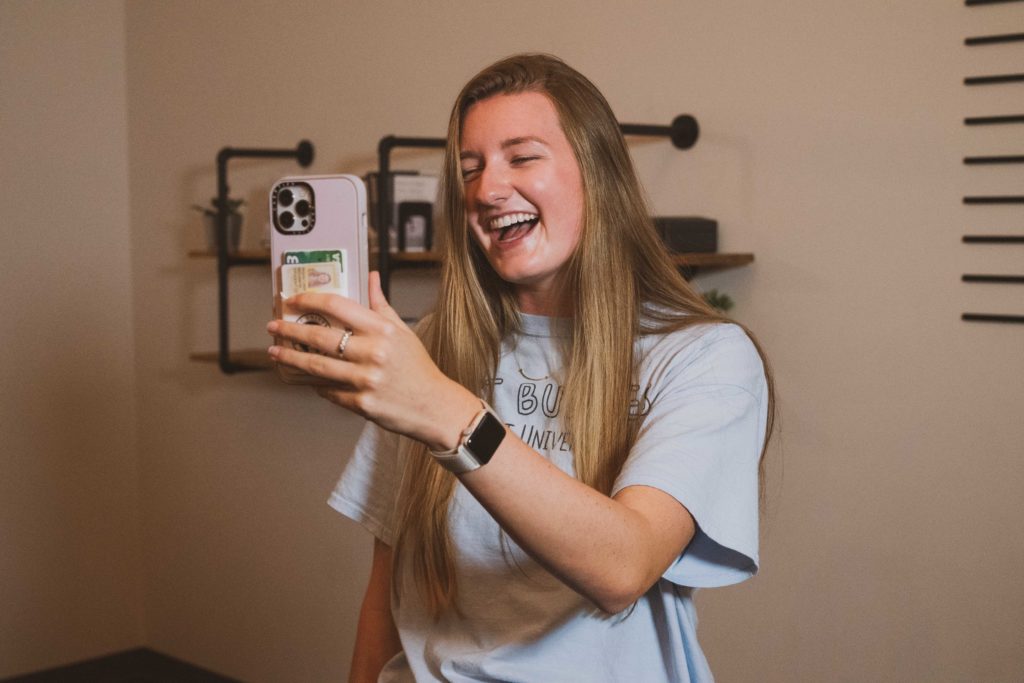 Our members have the option to connect with our worldwide network of e-Buddies virtually through monthly events in the vibrant community platform! e-Buddies members come together using Zoom technology to engage in virtual events throughout the month. Members have the opportunity to revel in each other's company and participate in fun activities like trivia, Zumba, movie nights, paint parties and more!
Similar to other social media communities, the e-Buddies community platform furthers friendship among e-Buddies through engaging discussion posts, entertaining polls and Q&As, and interest groups! In this space, you will discover a loving and fun community to call your own.
For those participants that have completed the screening process and are waiting to be paired in a friendship; they are able to join our matched members on the e-Buddies social platform and by participating in our virtual activities.
We are excited to bring all our members together into creating a vibrant, active e-Buddies Community!
e-Buddies is safe!
e-Buddies is dedicated to ensuring the safety and privacy of all our participants with and without IDD.
All e-Buddies are screened before they can participate in our program.
Your data is safe and private, we will not share or sell your personal information; read the full privacy policy
Please know that giving out any of your personal information such as social media and cell phone numbers are your responsibility, and you should only do so if you and your e-Buddy feel comfortable and safe. The e-Buddies program offers a brief training on safety and etiquette for communicating in a virtual space so that you are comfortable and have the knowledge to participate in this incredible opportunity. Parents and advisors are also encouraged to review the fundamental rules of online safety; including but not limited to, online risks and how to avoid them.
"I love my e-Buddy it makes me more Social motivates me in one to one friendship."
-Marc Dobry, matched member since 2014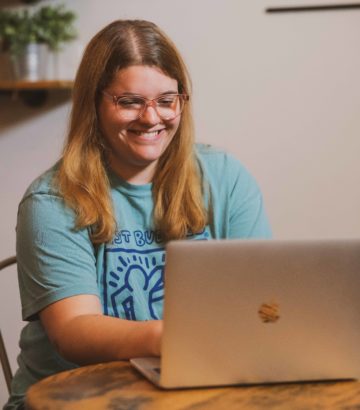 Why e-Buddies?
At e-Buddies, we understand technology is an integral part of modern society, providing access to an abundance of social and creative outlets.  By participating in e-Buddies, members develop technology literacy skills and become more confident communicating online.  This allows our participants to become more well-versed in this ever-changing mode of communication and socialization, which in turn, will help them to be better prepared for what the future brings.
By creating virtual connections, the world to feel a bit smaller while also empowering our participants to become more globally aware citizens.
Sixty-nine percent (69%) of Members with IDD revealed that they feel more confident engaging in other online social outlets as a result of their participation in e-Buddies.
– 2020 Best Buddies Annual Survey (Hardman, University of Utah)
Making a new friend through e-Buddies
Making a new friend through e-Buddies is easy!
Members have an opportunity to develop a one-to-one friendship by being matched with someone from another state (or even country) to connect with virtually!   Get to know your e-Buddy by communicating regularly.
We ask our participants that are matched in one-to-one friendships to start by contacting each other by e-mail. You can then move forward to communicate with one another in ways that you and your e-Buddy feel comfortable and safe doing.  Communication options include:
Social Media
Video Chats
Texting
E-mail conversations can be short or long and can be about whatever you both want to talk about! e-Buddies also provides "Conversation Starters" topics and questions in our monthly newsletters to help spark conversations.
In addition to communicating with your e-Buddy on a regular basis, participants (both those matched and those waiting to be matched) get to be a part of our e-Buddies virtual community! This community provides a safe space to meet new people, build friendships, and attend virtual events.
Within our community, participants can engage with one another through monitored discussion posts, photos and videos, Q&As, likes, and comments. Several times per month, e-Buddies offers virtual events such as movie nights, exercise classes, game nights and more for participants to enjoy!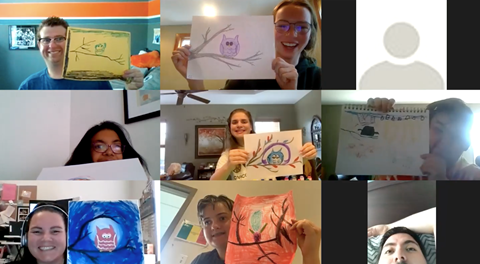 Educational Benefits
People with intellectual and developmental disabilities are not always given the opportunity to develop meaningful relationships outside of their families and the people paid to support them. e-Buddies allows participants to connect with a peer in a one-to-one friendship as well as virtual opportunities in a group. Often, after graduating from school, people with intellectual and developmental disabilities have fewer chances for social interactions.  By joining e-Buddies in school and becoming comfortable with communicating online, students are more equipped to stay social in the future.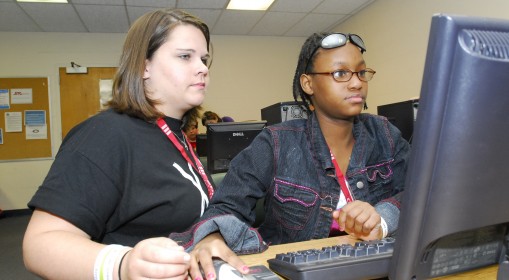 e-Buddies can be incorporated into a curriculum plan and is a fun and safe way for your students to make a new friend as well as develop skills in the following areas:
Technology
Communication
Reading & Writing
Social & Leadership
Global awareness