Best Buddies Turkey was established in 2011, and Turkey became the 50th country to join Best Buddies International, the organization founded in 1989 by Anthony Kennedy Shriver. For over a decade Best Buddies Turkey has implemented the Project by mainly focusing on initiating School-Based Friendship Programs. Best Buddies Turkey supports nationwide programs, and its ultimate goal is to create more inclusive communities for people with intellectual/developmental disabilities (IDD). We, Best Buddies Turkey, are contributing to the global impact on supporting those with IDD. Best Buddies Turkey has completed the year 2022 by reaching more than 100 educational institutions together with a project management team who continues the operation. We achieved this success by establishing a system based entirely on national volunteering.
The Social Good Association/SGA (In Turkish GİD – Güzel İşler Derneği) an NGO based in Bergama/Izmir/TURKEY is accredited by Best Buddies International to run Best Buddies in Turkey. The Social Good Association is a workshop and experience-oriented association that carries out activities aimed at production, development, and sharing with social good.
Mission
Best Buddies Turkey is part of the global volunteer movement that creates opportunities for one-to-one friendships, integrated employment, leadership development, and inclusive living for individuals with intellectual and developmental disabilities (IDD).
Who We Serve
The IDD community that Best Buddies serves includes, but is not limited to, people with Down syndrome, autism, Fragile X, Williams syndrome, cerebral palsy, traumatic brain injury and other undiagnosed disabilities.
Programs
Best Buddies International is the world's largest organization dedicated to ending the social, physical and economic isolation of the 200 million people with intellectual and developmental disabilities (IDD). Best Buddies Turkey follows this mission and our programs empower the special abilities of people with IDD by helping them form meaningful friendships with their peers, secure successful jobs, live independently, improve public speaking, self-advocacy and communication skills, and feel valued by society.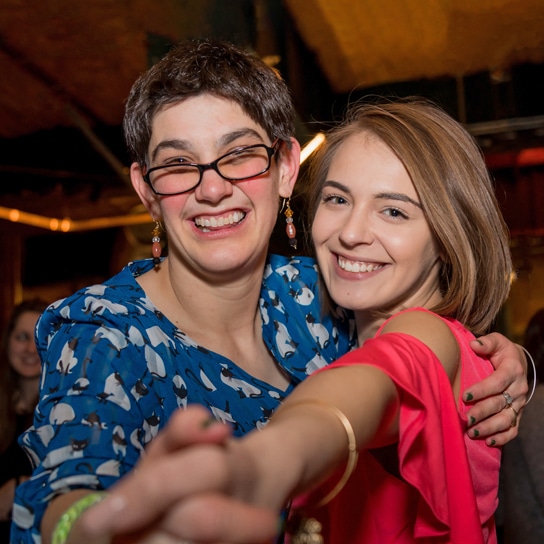 Builds friendships between people with and without IDD, offering social mentoring while improving the quality of life and level of inclusion.
BESTBUDDIES® Colleges, High Schools and Universities
This initiative is committed to creating an inclusive and diverse school environment for people with IDD, at a time in their lives when social and emotional development play a critical role.
BESTBUDDIES® Citizens
This program helps people with and without IDD to make sincere friendships and get involved in their local community.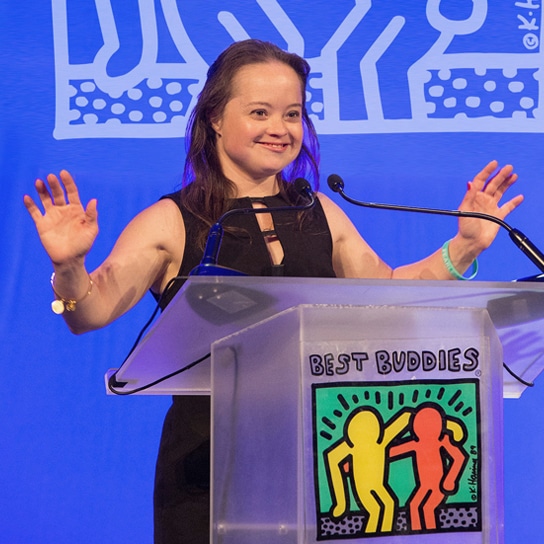 Educates and empowers people with and without IDD, to be leaders, public speakers and advocates.
BESTBUDDIES® Ambassadors
This program allows people with IDD to acquire the skills to speak in public, but also to gain the self-esteem and confidence to carry out advocacy, as well as those of their peers, within local communities, businesses and administrations.
BESTBUDDIES® Promoters
This initiative offers young people the opportunity to advocate for people with IDD and participate in the creation of local chapters and Best Buddies programs through the organization of special events aimed at raising awareness of the disability rights movement.
All donations to be collected on behalf of Best Buddies Turkey will be allocated to support Best Buddies Turkey's nationwide operations:
New BB Region/City/Village Implementation (30%)
3 Full-Time Staff Salary (30%)
Best Buddies Turkey Shop Investment (20%)
Marketing & Promotion (15%)
Technic & Membership Fees (5%)
To expand and promote the Best Buddies mission.
26
Best Buddies Turkey Full-Time Volunteering Team/Staff
(Recent)
2
Friendship Ambassador
(Recent)
110
Educational Institutions
(From 2010 to 2022)
26
Educational Institutions
(In 2022)
130
Faculty Adviser
(From 2010 to 2022)
557
Associate Member/Associate Buddy
(In 2022)
180
Buddy Pairs
(In 2022)
8000
Influenced People
(From 2010 to 2022)
Sercan Duygan
Chairman of the Board
Social Good Association
Hasan Barış Uz
Turkey Project Coordinator
Lara Garipoğlu
Deputy Project Coordinator
Özcan Çiçek
Aegean Region Project Coordinator
Hande Beyza Satıcı
Thrace Region Project Coordinator
Kenan Büyüktaş
Izmir Program Manager
International Affairs and Accreditation Manager
Çağan Liznak
Istanbul Program Manager
Website and Social Media Manager
Rüya Kurt
Istanbul Program Manager
Special Education Advisor
Reyyan Kılıç
Istanbul Program Manager
Simay Haskaya Somuncuoğlu
Istanbul Program Manager
Begüm Şeyranlı
Istanbul Program Manager
Başak Buse Çatak
Ankara Program Manager
Melike Ersin
Izmir Program Manager
Citizenship Program Manager
Meliha Neva Mart
Izmir Program Manager
Şeyma Elidenk
Bergama Program Manager
Selin Burcu Onüçler
Edirne Program Manager
Simay Dimitoka
Edirne Program Manager
Elif Nur Akça
Tekirdağ Program Manager
Ayşin Bicioğlu
Ayvalık Program Manager
Azra Ükelge
Ayvalık Program Manager
Semra Aksuyek
Muğla Program Manager
Yeşim Oruç
Diyarbakır Program Manager
Ceren Şahan
Isparta Program Manager
Nesrin Tekin
Kilis Program Manager
Öznur Ersan Çökren
Education Coordinator
Çağla Güney
Special Education Advisor
Mert Darılmaz
Special Education Advisor
Nurten Ural
Friendship Ambassador
Gözde Atasoy
Friendship Ambassador
Ahmet Rıfat
Friendship Ambassador
Rükşan Uğurlu
Legal Adviser • Lawyer
Aslı Ersoy
Supporting Volunteer
Ismet Alp Ceylan
Supporting Volunteer