Scott Tracy
Vice President, Special Events, Development & Sponsor Relations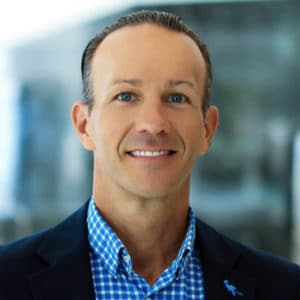 Scott Tracy joined Best Buddies fourteen years ago as the Office Manager, responsible for overseeing the accounts receivables and payables, providing administrative support to headquarters and all state offices and, at that time, was the acting Database/Network administrator.
After two years, Scott joined the Marketing and Special Events Departments, as the Coordinator for both, producing live and silent auctions, program books, event sponsorship solicitations, invitations, including logistics for all major national events and managing the database. After working in this capacity for three years, Scott eventually assumed the role of Special Events Manager and was later promoted to Director assuming all logistical production duties of the national events.
In 2005, Scott decided to take some time from Best Buddies to seek out new adventures with a well-known full-service event company based in Houston, Texas. While there Scott produced numerous large events in short amounts of time, from galas to concerts. He was the events producer for many clients such as the Austin Film Society, Texas Children's Hospital, Fund for Teachers, Periwinkle Foundation and other non-profit organizations, individuals and corporations.
Scott realized his loyalties remained with Best Buddies, and he returned later that year as the Vice President, Special Events and continues to maintain the relationships he fostered in Texas. As Vice President, Special Events, Scott currently oversees eight to ten national events annually for Best Buddies International, from galas with auctions and all-out private concerts, including the post-ride celebrations and VIP events for the Best Buddies Challenges. Scott is responsible for producing all aspects of an event, from its conception and design to execution of the details and post-event duties.
This year Scott is working closely with the Best Buddies Challenge department to spearhead the exciting launch of a new Best Buddies Challenge in D.C. for 2010 which is replacing the once-annual Best Buddies Ball after twenty years. The Best Buddies Ball was ranked as one of the top ten events to attend in Washington, D.C. for several years and was nominated for an ISES Esprit Award – Best Event With A Legacy.
Currently, Scott's largest gala is the Miami Gala, which has become one of the fastest growing and popular events in Miami, selling out every year. The Miami Gala has gone from 400 attendees in 2003 to 800 in 2008. Scott prides himself on completely overhauling the events since taking over in 2003, and his vision has enhanced the events a little more each year with the introduction of new ideas and vendors to all the Best Buddies events by giving them that unique "Five-Star" feel Best Buddies events have become known for today.
Scott attended Bradley University and Florida International University with a major in International Studies/Relations and a minor in French & Geography.
Scott is a registered member of the International Special Events Society (ISES).