Jack Mayor's Remarkable Journey with Best Buddies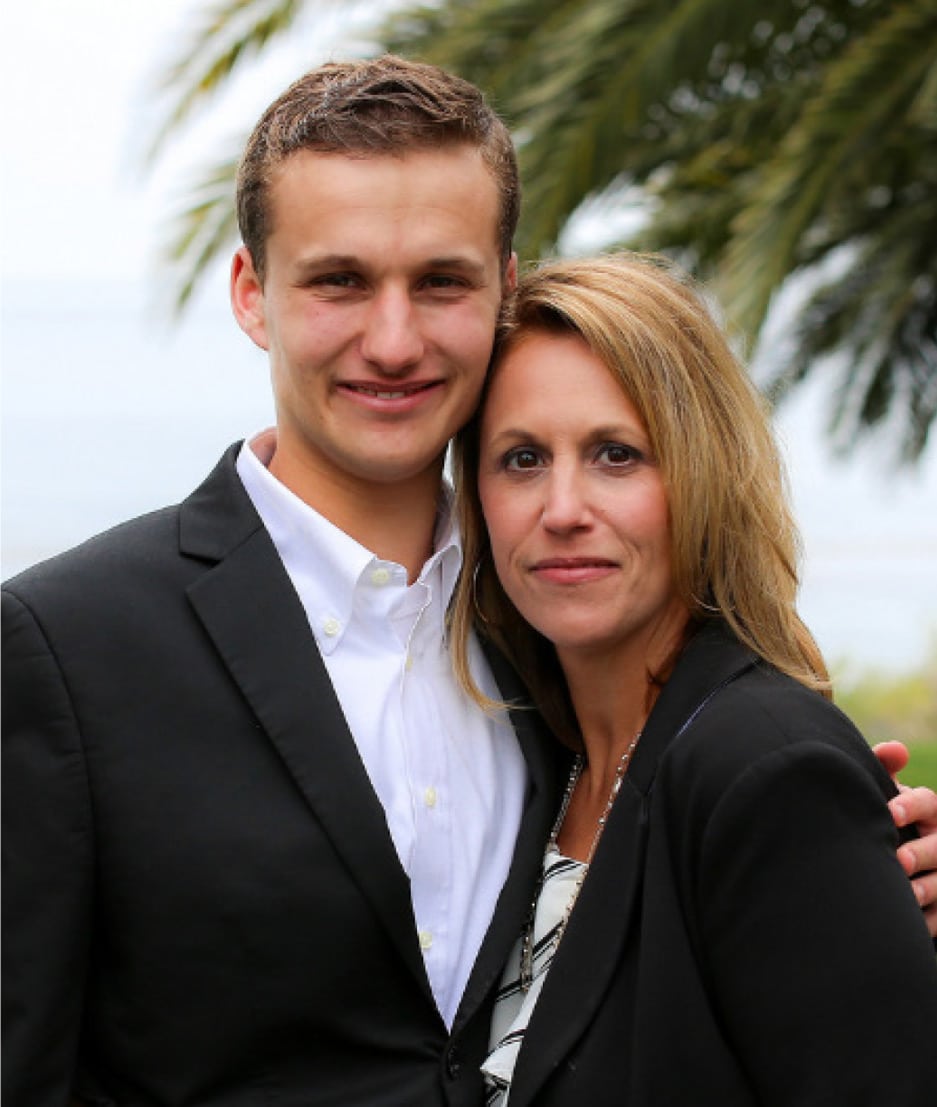 Jack Mayor & mother, Diana Mayor
In 2017, our son Jack was fortunate to be selected to attend the Best Buddies Leadership Conference for the Ambassador track and even more blessed to be chosen to speak at closing ceremonies. I am writing this note in hopes that Anthony Shriver will somehow see it and read it. He needs to know the impact Best Buddies has had on our son's life and our family. Jack did an amazing job delivering his message. We are still in shock that this actually happened knowing what Jack's life was like before we found Best Buddies. In this video of Jack's speech at the conference, he tells the story of "Jack and Josie."
The back story to how we found Best Buddies and what has transpired since that day for Jack makes me want every parent of a child with a disability to find their way to you. Jack knows what it felt like to be truly alone at school and he does not want any other kid to ever feel the way he felt, and as his mom,neither do I. As a parent of a child that struggles daily, you just want your kid to be happy, feel loved and wanted. Best Buddies has given that to my son and so much more than we ever expected.
Jack started his freshmen year at a high school that averages roughly about 1000 kids per grade. It was a huge difference and adjustment from the 150 kids he was used to. He cried every day, wouldn't get on the bus and didn't know any kids in his classes. He did indeed sit alone at lunch and cry. He cried every day at school. He felt all alone and even though we have a very large family he could talk to at home, he entered that school with feelings of fear and dread every single day.
Within the first month of freshmen year, Jack lost it! He developed a severe case of OCD that affected his thoughts and was clinically depressed. He talked about killing himself at the age of 14. Jack slept in our room on the floor for over 2 months so we could watch him and know he would be safe. Jack has four siblings and all of our lives dramatically changed. Our house and lives literally came to a standstill. I refer to that time 3 years ago as the "shut down!" I honestly don't know how our marriage survived the stress of dealing with all of the issues Jack was having in addition to his autism. He woke up and had no life in his eyes. My happy boy, who loved hard, was a kid I didn't recognize anymore. We woke up with fear every day as to what our days held with Jack. When confronted with conversations of your child not being able to live with you, due to fears of his safety, you'd give anything to make it better. You'd give anything for someone to rescue your kid and throw him a "life preserver." Well, Best Buddies did that for Jack and our family. Best Buddies honestly savedJack and rescued our family along the way.
We approached school and changed classes around for Jack and in the process found out about Best Buddies and Special Olympics. And then the game changer happened for Jack and our family — WE MET JOSIE! Josie was paired with Jack through their Best Buddies high school club and from the moment Jack and Josie connected, it was like watching the most breath taking sunset and the most amazing fireworks show combined all in one. Their friendship is one of the most beautiful things I have ever witnessed. To see my first born son, who has struggled every single day of his life, be filled with pure LOVE for someone who is not related to him, heals my heart. When you are told repeatedly through IEP reports, appointments for official diagnosis and psych evaluations that your child will NEVER hold a meaningful relationship, as their parent, your heart has yet another piece of it broken off. To be a spectator and watch what has unfolded between Jack and Josie, I am blessed to be part of ONE EPIC STORY!
Jack Mayor & mother, Diana Mayor Josie took a lonely soul and breathed life back into my boy. She made my Jack whole again. She gave him her friendship and in turn, without even realizing it, Josie gave Jack his voice. Through their talks and her actions, she made Jack feel like everyone else despite having autism. She made Jack feel loved and wanted. She gave Jack his self-worth. To think back to where Jack was 3 years ago and to see where he is today, is not only a testament to what your organization can do for kids like my son but also for the kids that selflessly give up their time and hearts for someone who has special needs.
Best Buddies gave Jack his Josie. Best Buddies in turn gave us, Jack's parents, HOPE! Hope for a better future for all kids like Jack. Words cannot express how thankful we are to Anthony for his vision back in 1989, a vision that led to one of countless stories like Jack and Josie's. Best Buddies is changing lives. Best Buddies threw my boy that "life preserver" when he needed it most and managed to heal a family. We have prayed very hard for Jack to be happy and be the best "Jack" he can be. Watching our son deliver his speech last weekend assured us that God is hearing those prayers and has a bigger plan for Jack than we can imagine. From the bottom of our hearts, thank you for giving my boy the opportunity, the confidence to tell his story and most importantly, his Josie. I am and will be forever grateful.
–Diana Mayor