Best Buddies Jobs Program
The Best Buddies Jobs program represents one of our organization's four key mission pillars, Integrated Employment. This program secures jobs for people with intellectual and developmental disabilities (IDD), allowing them to earn an income, pay taxes, and continuously and independently support themselves.
The Jobs program places focus beyond the typical jobs in which a person with IDD might be placed. Best Buddies focuses on finding work that matches the job seeker's interests and talents.
The Best Buddies Jobs program is offered in the following locations: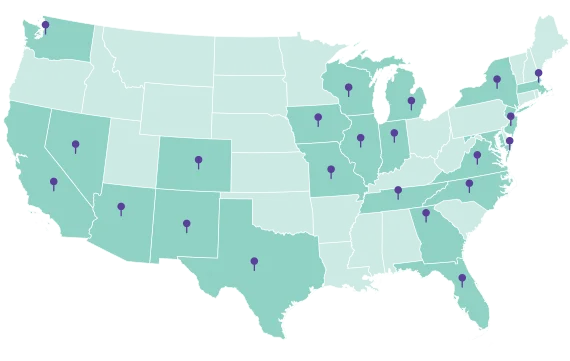 Albuquerque, NM
Austin, TX
Atlanta, GA
Baltimore, MD
Boston, MA
Broward County, FL
Cape Cod, MA
Chicago, IL
Charlotte, NC
Dallas, TX
Des Moines, IA
Flemington, NJ
Fresno, CA
Houston, TX
Indianapolis, IN
Las Vegas, NV
Long Beach, CA
Los Angeles, CA

Memphis, TN
Miami, FL
Milwaukee, WI
Nashville, TN
New York, NY
Orange County, CA
Orlando, FL
Palm Beach, FL
Peoria, IL
Phoenix, AZ
Sacramento, CA
San Diego, CA
San Francisco, CA
Seattle, WA
Tampa, FL
Troy, MI
Tysons, VA
Worcester, MA
BESTBUDDIES® Jobs
Matches skilled and qualified individuals with IDD with businesses seeking enthusiastic and dedicated employees.  Through the Jobs program, Best Buddies develops partnerships with employers, assists with the hiring process and provides ongoing support to the employee and employer.
An estimated 85% of adults (18+) with developmental disabilities do not have a paid job in the community. The Best Buddies Jobs program has participants employed full time who each have the potential to earn a total income upwards of $1mm over 30 years and contribute $250k in taxes back into the economy, rather than costing the government approximately $750k each in Federal SSI and Medicaid support during that time period.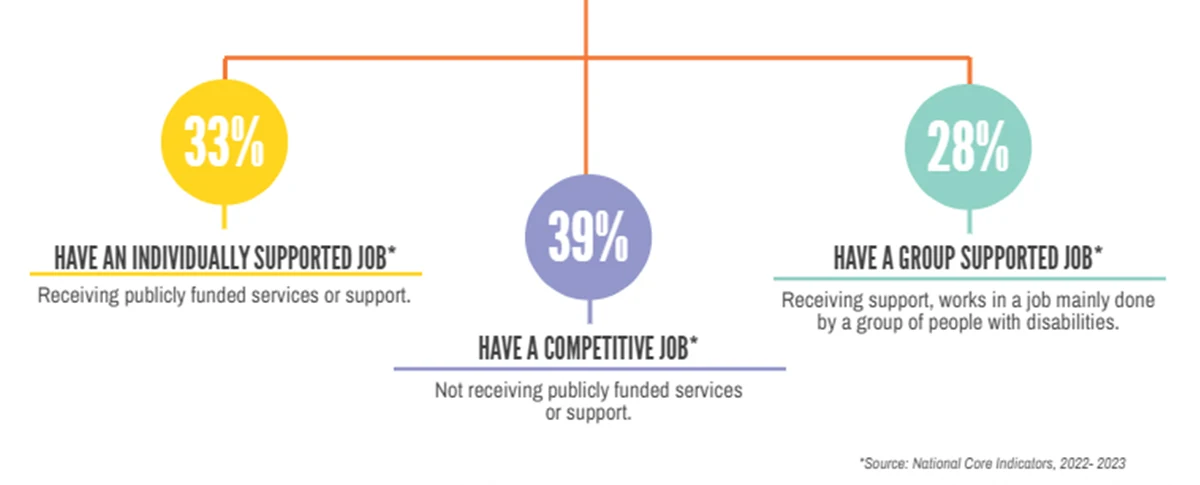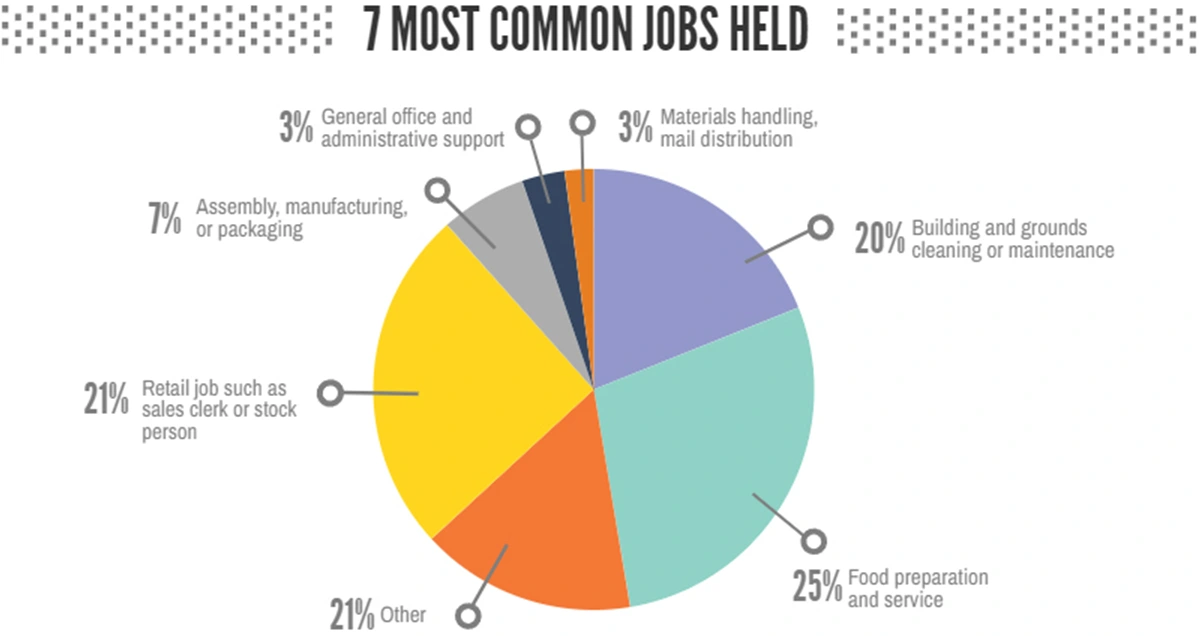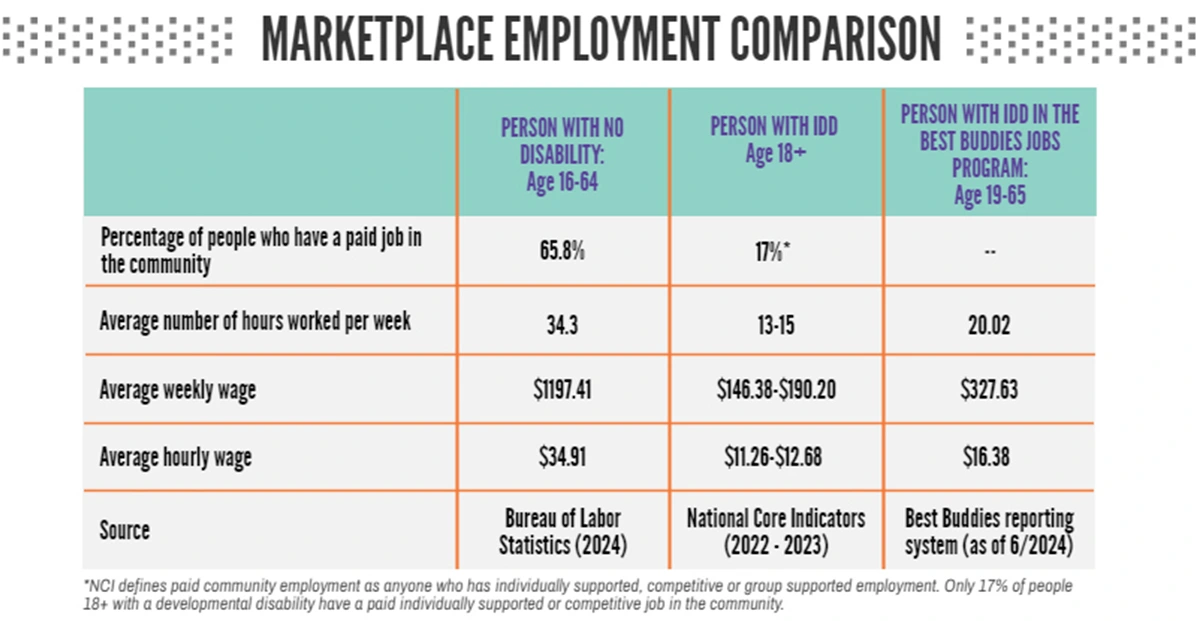 Job Seekers
Who can join Best Buddies Jobs?
Individuals with IDD who are exiting the school system or are no longer a part of the school system can join the program. Ideal candidates are those who are seeking support to help identify and maintain jobs in their local community.
What can Best Buddies Jobs do for you?
Help you find a job that YOU want to do, matching you with a business that fits your needs and interests
Search for jobs that that are competitive, integrated, and are located in your community
Connect you with resources and contacts through our national network
Provide you with ongoing support and resources throughout your employment
What support will you receive from Best Buddies Jobs before and during employment?
All participants have an assigned Employment Consultant from the Best Buddies Jobs program to guide you with each step of the hiring process.
Before you are hired:
Finding a job that's a fit for YOU through job matching
Writing a resume
Applying for jobs
Prepping for an interview
Completing new hire paperwork
After you are hired:
Job orientation and training (as needed)
Checking-in periodically with the employer and employee
Providing travel training
Assisting with developing and achieving professional goals
If you are interested in applying to the Best Buddies Jobs program
please access the application form below.
Employers
Why should you hire a Best Buddies Jobs participant?
With the support of a Best Buddies Employment Consultant, employers will have access to an un-tapped workforce to meet the needs of your business. Best Buddies Jobs candidates bring a range of skills, abilities and qualifications to the workplace. Many businesses already employ workers with disabilities because it makes good business sense.
Business Benefits
Cost-effective solution to address business needs
Improves customer satisfaction results
Reduces the recruitment and training costs associated with routinely filling high turnover positions
Lower absenteeism and sick leave than other employees
Promotes a more diverse and inclusive workplace and enhances employee morale
Fosters a culture of corporate responsibility
Federal tax incentives available
If you are interested in participating as an employer
in the Best Buddies Jobs program please access the hire form below.
CARF Accredited
Best Buddies Jobs is accredited by CARF International for Community Employment Services.
CARF International accreditation demonstrates a program's quality, transparency, and commitment to the satisfaction of the persons served. CARF International is an independent, nonprofit accreditor of health and human services. Toll free (888) 281-6531. www.carf.org
Are you an employer or job candidate who is interested in joining the Best Buddies Jobs program, but need more information?
Explore frequently asked questions from other interested participants to learn how Best Buddies Jobs matches candidates with ideal job placements and offers support to both employers and employees.  Read More...
Criteria for Admission
All individuals served by Best Buddies Jobs must:
• Have a primary diagnosis that is an intellectual or developmental disability
• Have a desire to work in the community
Best Buddies Jobs is not designed to serve individuals who:
• Have a major mental illness that is not controlled by medication
• Have any severe behavior problems
• Are active substance abusers
• Lack the legal right to work