Celebrating Inclusion Figures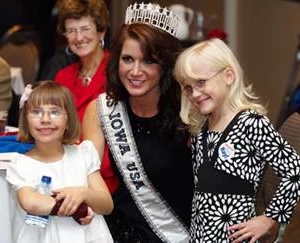 After being born with cerebral palsy, Abbey Curran grew up in a world of "no". She was told what she could and couldn't do and after 7 straight years of loss, Abbey decided to take hold of her future and make her life something she'd always dreamed of! There would be no more wishing and hoping, just concrete steps to making every one of her wildest dreams a reality – NOW.
This focused mentality helped her make history when in 2008, she won Miss Iowa USA. She was the first and still is the only woman with a disability to make it to the USA pageant! Since her time in the spotlight, Abbey has dedicated her life to helping women of all backgrounds achieve their biggest dreams by equipping them with the confidence and self-love to make it all happen. As if that doesn't keep her busy enough, Abbey also founded a nonprofit organization for women with special needs, starred in an HBO movie special, published a book, and became one of the Most Inspirational Women in America.
Currently, a Chicago businesswoman working for a large pharmaceutical company in Biologics, Abbey is continuing to expand her entrepreneurial ambitions and is now an ICP Accredited life coach helping people not only dream but dream bigger!

HQ Announcements
2022 Global Staff Forum: Registration is Now Open!
Time to get back to business! We are happy to announce that registration for the 2022 Best Buddies Global Staff Forum is now open. All attendees must register by Friday, October 14th , 2022 via the link below:
Monthly Events
Global Best Buddies NDEAM Event, 2022 Theme: Disability: Part of the Equity Equation
We are welcoming people and organizations from around the globe to join us this October, as we celebrate the 77th anniversary of NDEAM-National Disability Employment Awareness Month! NDEAM recognizes the essential role people with disabilities play in economic success and encourages and supports inclusive workplace practices. Best Buddies will host a panel discussion with a focus on ACCESS in the workforce. We will feature a 360-viewpoint covering personal experiences and first-hand knowledge around accessibility and accommodations in the workplace.
Wednesday, October 19, 2022
1:00 p.m. EST: Register Here
Inclusive Communication: An Introduction to the Vocabulary of the Disability Community
Regardless of intent, words or phrases can express bias. Using the National Center on Disability and Journalism's (NCDJ) disability language style guide and other practical information, receive tools on how to communicate in an effective and inclusive way. This session covers general terms and words on physical disabilities, hearing and visual disabilities, mental and cognitive disabilities, and seizure disorders. Beyond specific language, learn from communications and nonprofit experts on how to ensure overall storytelling is inclusive of people with disabilities.
Wednesday, October 19, 2022
2:00 p.m. EST: Register Here
Global Staff Webinar: Digital Marketing
Join us for the next Global Staff webinar!
Wednesday, October 26, 2022
10:00 a.m. EST: Register Here

Program Spotlight, Best Buddies Colombia
Recently, Program Manager, International Programs, Matthew Fernandez, had the privilege to visit our friends at Best Buddies Colombia. During his trip, he got a firsthand view of the amazing programs offered there. During his first day, he got to visit the Best Buddies Colombia office which employs two buddies, or as it's known in Colombia "Amigos de Alma", Carolina and Sergio. Later during his trip, he got to witness three amazing Jobs partnerships there, Alkosto, Juan Valdez Café, and El Corral. Alkosto was their first Jobs partner and their partnership has evolved into several jobs placements across several stores in Colombia. The, he got to visit Juan Valdez Café, where he met an extremely talented Amigo de Alma, Giovany, who makes the best coffee ever! He wrapped up his visit with a visit to El Corral, where he met Israel who works an impressive six days a week! It was an incredible trip and powerful remindful of the amazing strides our international programs are making towards inclusion! Congrats Colombia!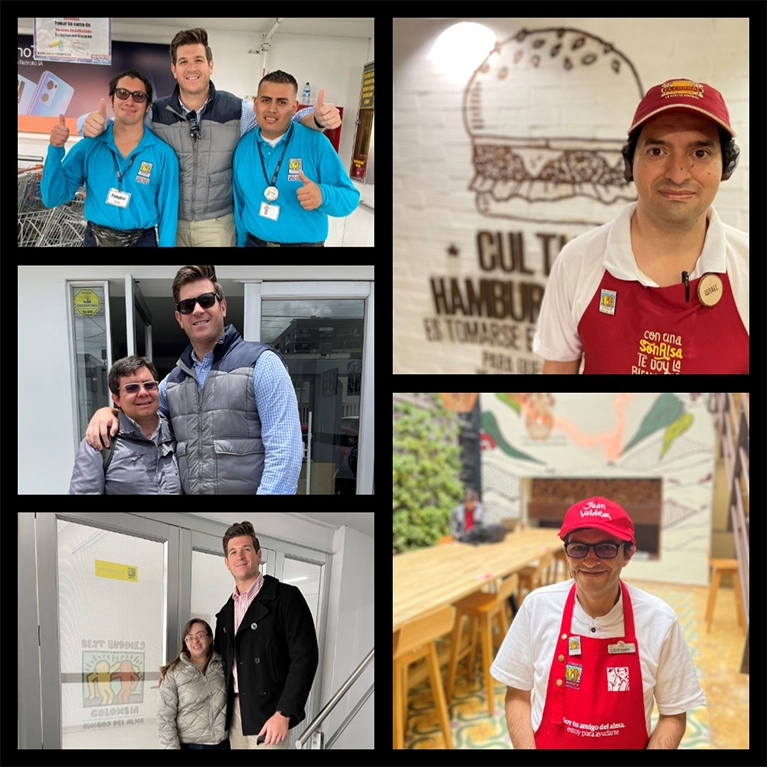 Best Buddies in Social Media
Brazil Best Buddies Ambassador Juliana, delivers her speech at an event in Brazil. She got to share her experiences with Best Buddies and how the mission has impacted her.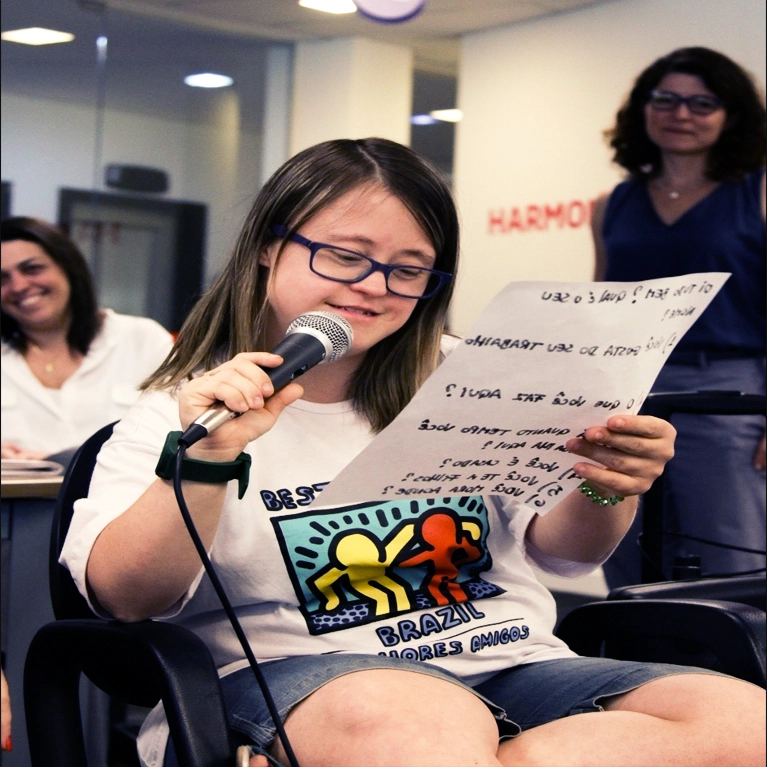 Olivia gives out basic sign language skilling to the visitors to usher them into the inclusive generation and to make them able to at least exchange greetings and introduce themselves to everyone.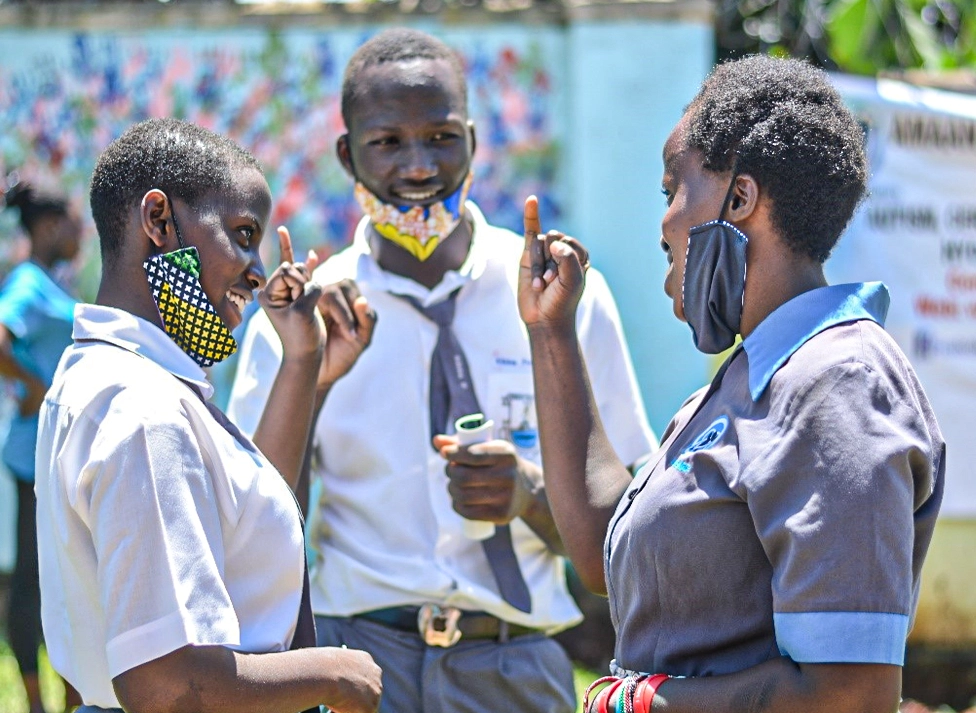 Best Buddies in Saudi Arabia participants from the International School Groups Dhahran (British and American Schools) joined ACCEL International buddies on June 9th, 2022. The day was planned for art and craft activities including clay work and paintings. The buddies in these pictures are playing cards game during the break and interval time between the artwork to keep the buddies socially and purposefully engaged.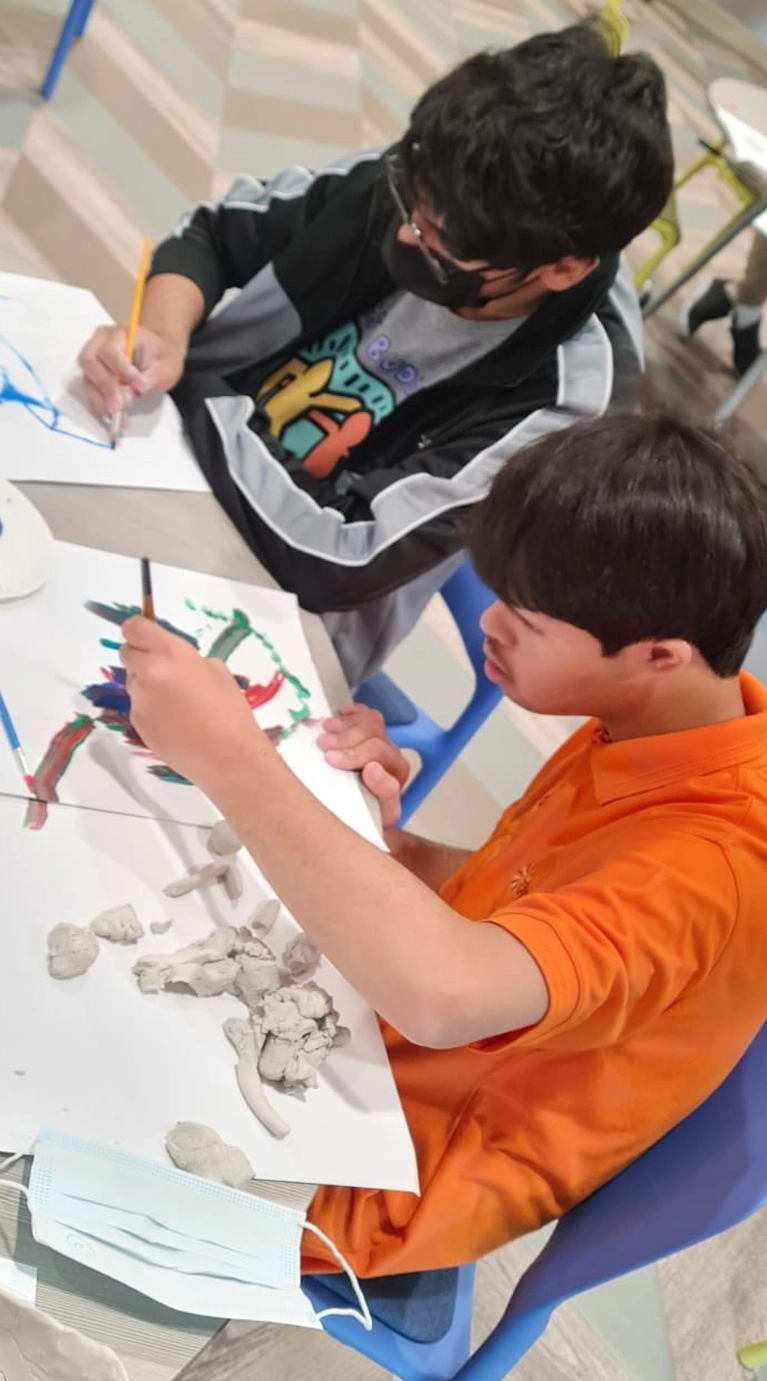 And the Bestie of the month goes to…
Marija Marjanovic, Country Director for Best Buddies Serbia!
This month's bestie award goes to Marija Marjanovic, Country Director of Best Buddies Serbia. In 2019, Marija reached out to Best Buddies International about bringing the movement to Serbia. Marija is the mother of a child with Down Syndrome and previously led the Belgrade Down Syndrome Association. Since it's inception in 2020, Best Buddies Serbia brought inclusion to three major cities in Serbia, impacting the lives of thousands of people. Marija has worked closely with the US Embassy and corporate partners to find sustainability. Best Buddies Serbia will launch the Jobs program in early 2023.

Tip of the month!
Setting your volunteers up for success with the proper training is essential! Once you recruit and assign your volunteers to roles, the next step is training them for their role. Training could be as simple as a quick video or review of a task document or as complex as multiple in-person training sessions. The goal of any volunteer training is to ensure that everyone on your volunteer team can safely complete their work confidently. Providing your volunteers with access to training documents, maps, and protocol documents will ensure everyone has access to the resources they need from anywhere.
Fun Fact of the month
The heart of the blue whale, the largest animal on earth, is five feet long and weighs 400 pounds. The whale in total weighs 40,000 pounds. (nationalgeographic.com). For comparison, an elephant's heart weighs around 30 pounds. And a human heart? A mere 10 ounces.

Recorded Trainings on Google Drive