Celebrating Inclusion Figures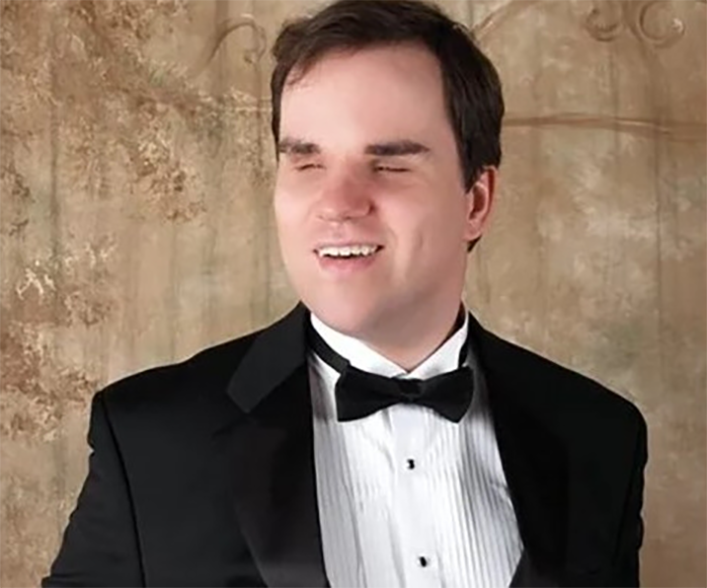 At birth, Tony DeBlois weighed less than 2 pounds, became blind within days and was later diagnosed with autism, but ignoring conventional wisdom, his mother's love uncovered his musical genius. Tony now plays 20 instruments and knows more than 8,000 songs.
"The more music that we've given him, the more language we got out of him. I used to teach him vocabulary by singing songs to him, said Tony's mother, Janice DeBlois. Yet, he never really spoke conversationally until he went to the Berklee College of Music and graduated with honors, much to the amazement of all the so-called "experts."
He started by studying playing the piano at 2 and finished his studies with honors in 1996. He is also the subject of a TV movie called "Journey of the Heart" (1997) as well as many other TV shows: 2 Catholic Global Showcase Specials (2001), The Learning Channel's "Uncommon Genius", Strange Science "Unusual People", and "Understanding the Mysteries of Memory") and has won numerous awards. Tony is also featured in "Islands of Genius" by Darold Treffert. His favorite personal motto is "Let me do it independently".

Bestie Award Nominations are Open!
Do you have an outstanding staff member or volunteer who you would like to recognize? If you have a staff member you would like to nominate for our monthly Bestie Award , please e-mail it to international@bestbuddies.org with the subject line : Bestie Award

Navigating Nonprofit Leadership: Leadership is Hard… And That's Ok
As a new leader you are moving from buddy to boss; tactics to strategy; doing to managing. How do you navigate that? Leadership is a learned skill. If you haven't practiced that skill, it can feel awkward and hard. Coaching skills, specifically powerful questions and active listening, can help you build your confidence and make leadership feel less difficult, awkward and hard. In this webinar you will learn specific coaching techniques of powerful questions and active listening to lead, manage and coach direct report staff. This webinar will also review the tools needed to move from a tactics focus to a strategy focus in your work as a leader.
Monday, November 13, 2023
12:00 p.m. EST: Register Here
Five Fundraising Trends to Watch for in 2024
Preparing for the year ahead can be an exciting time for fundraisers. Reflecting on past successes and areas of improvement can rejuvenate any development team. To best allocate resources for the upcoming year, it's crucial to know what's trending in the world of philanthropy. Join this free webinar to learn five fundraising trends to watch for in 2024.
Tuesday, November 14, 2023
1:00 p.m. EST: Register Here
Global Staff Webinar: Best Buddies Jobs
Join us as we discuss the importance of volunteer management in your programs.
Thursday, November 16, 2023
9:00 a.m. EST: Register Here

2023 Best Buddies Global Staff Forum
Best Buddies staff members from China, Croatia, England, Ireland, Northern Ireland, Qatar, Saudi Arabia, Scotland, Serbia, Spain, Switzerland, the Philippines, Turkey and the United States attended our 2023 Global Staff Forum in Madrid, Spain, where they participated in cross-industrial training programs and seminars to equip them with the skills to continue to amplify the Best Buddies mission around the globe. Anthony K. Shriver, the chairman, founder and CEO of Best Buddies International, Jennifer Allen, the senior director of international programs at Best Buddies International, and the Best Buddies in Spain Board of Directors also met with Julissa Reynoso, the U.S. ambassador to Spain, to discuss areas of collaboration. Sandwiched between the training days was the Best Buddies in Spain Gala, which was hosted Oct. 5 and had over 200 attendees. Staff and Best Buddies in Spain participants enjoyed an exciting evening that celebrated the Best Buddies mission of inclusion and the relaunching of Best Buddies in Spain. Best Buddies International Programs are changing lives AROUND THE WORLD!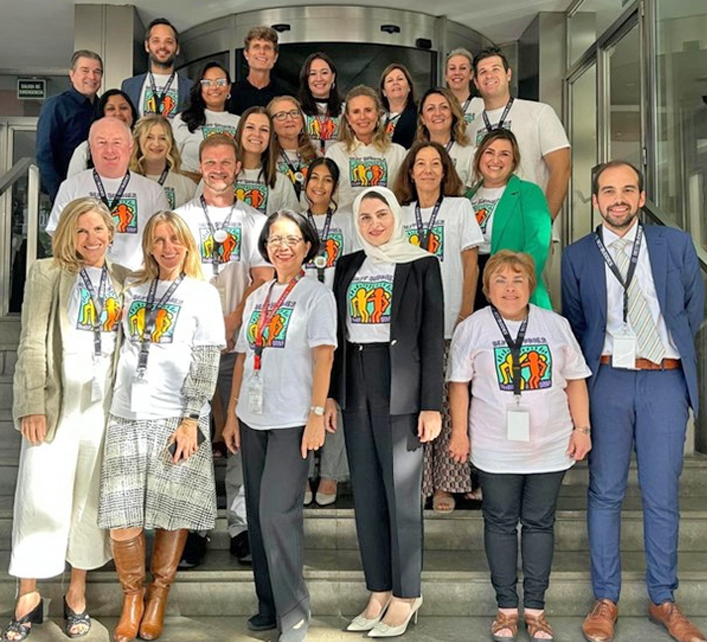 Best Buddies in Social Media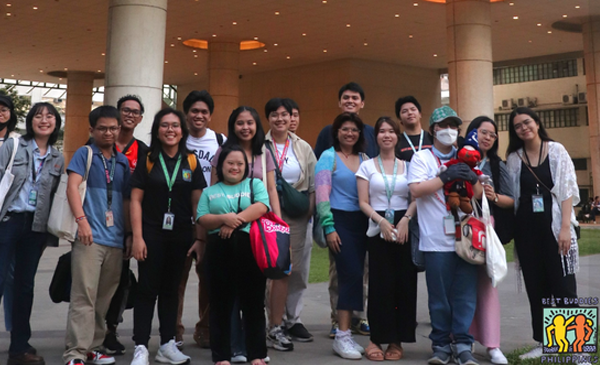 Saturdays are spent better by bonding with friends! On October 7, Best Buddies Philippines hung out and watched "Halimaw." They enjoyed witnessing the play, from the actors, production values, songs, and the moral lesson it provided. It is a blend of fantasy, reality, and social commentary. Congrats to DLSU Harlequin Theater for the success of your play, and thank you for making this Buddy Hangout possible. What a great way to spend the weekend!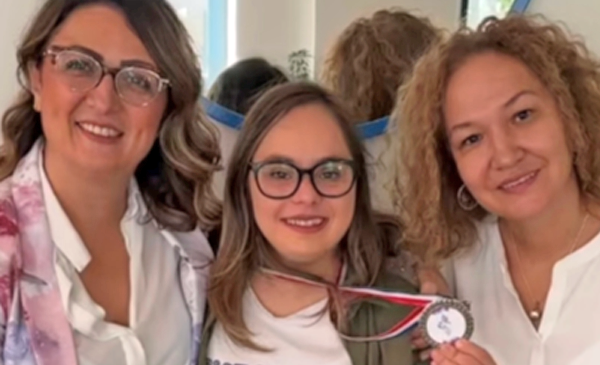 Our Jobs Program is impacting lives around the globe! Congratulations to Tijana, from Best Buddies Serbia, who just started working at LOGO in Belgrade, Serbia this month!
"We are proud of Tijana, of LOGO and our team because we have overcome obstacles in partnership, persistently and with enthusiasm and enabled a person like Tijana to be part of a good collective great company! Thank you from the bottom of my heart for the opportunity and for recognizing the importance of employing persons with developmental disabilities! Let's keep going!"
This past month Best Buddies Dominican Republic held their third annual Social and Labor Inclusion Congress. This one-day conference brings together experts and professionals to discuss the challenges and opportunities of inclusion in the social and labor sphere. During the morning they offered workshops for companies and their Human Resources teams, and in the afternoon they offered training sessions for parents and people with disabilities. Thanks to Best Buddies Dominican Republic, their sponsors, and collaborators, they continue to build bridges toward a more inclusive and empathetic world!


And the Bestie of the month goes to…
Kojo Danquah Amankrah, Country Director for Best Buddies Ghana!
This month's Bestie Award goes to Kojo Danquah Amankrah, Best Buddies Ghana Country Director. Danquah founded Best Buddies Ghana in 2003 and, twenty years later, continues to offer rich, inclusive programs in Accra. Over the years, Danquah combined his business expertise with good heart to spread the word of inclusion. He is a leader in the region and we are grateful he is on our team. Thanks, Danquah!

Tip of the month!
Stop multitasking to increase productivity. Many busy people think that by doing lots of things at once, they'll get more accomplished. In reality, multitasking is counterproductive (not to mention bad for your mental health). It makes it difficult to do anything well, and your attention gets split by too many distractions. Instead, focus on getting one thing done, and don't move to the next item on your to-do list until you've completed that one thing. Then, jump down to the next item and so on. You'll be amazed at how quickly you begin knocking tasks off the list.
Fun Fact of the month
The youngest person to be awarded the Nobel Peace Prize is Malala Yousafzai (aged just 17 in 2014), for her work as a child rights activist and champion of girls' right to education.