Celebrating Inclusion Figures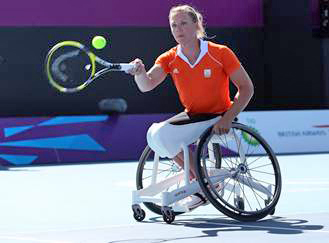 Esther Vergeer was born in Woerden, Netherlands, on July 18, 1981. When she was eight years old, she had surgery on her spine. The surgery left her unable to move her legs. As she adapted to her injury, Vergeer learned to play basketball and tennis in a wheelchair. At first, Vergeer focused on playing wheelchair basketball. She was asked to join the national Dutch wheelchair basketball team and helped the team win the European championship in 1997. However, a year later, she had to choose between playing basketball or tennis, and she chose tennis.
Vergeer soon dominated the sport of wheelchair tennis. She was first ranked number one in April 1999. She held the ranking without interruption from October 2000 to January 2013. She retired from tennis in 2013 with one of the most impressive records of any athlete. Vergeer won 470 straight matches, 44 Grand Slam (the major international tennis tournaments), singles and doubles titles, and seven Paralympic gold medals (in singles and doubles). She was named the International Tennis Federation World Champion in women's wheelchair tennis every year from 2000 to 2012. It was a record for any tennis player in any category at the time.
In 2004 Vergeer founded the Esther Vergeer Foundation. The organization promotes sports among children with disabilities. After she retired in 2013, Vergeer remained very involved in sports. She serves on the Dutch Paralympic delegation and is a member of the Dutch Sports Council. She also is the director of the wheelchair tennis tournament at the ABN AMRO Open, a prominent men's tennis tournament.
During and after her playing career, Vergeer won many awards. They include the Laureus Award for Sportsperson of the Year with a Disability in 2002 and 2008. In 2016 she was awarded the Fanny Blankers–Koen Career Award, the highest award for a Dutch athlete. Vergeer also holds two degrees: one in management, economics, and law and another in international sports management.

HQ Announcements
We want to hear from you!
As a reminder, the following regional feedback surveys are available anytime.
LATAM: Encuesta Regional
Asia, Europe, MENA, and North America: Regional Feedback Survey
We look forward to hearing from you!

Monthly Events
The Fundamentals of Email Marketing for Nonprofits
Email marketing is an important communication channel for nonprofits. Whether you're sending newsletters or fundraising appeals, you can personalize your messages and connect with donors via emails better than you can with traditional advertising. But how can you get the most out of your email marketing campaigns?
Join Samantha Lego (Marketing Director at Keela) and Elsie Coffey (Director of Customer Care at Keela) as they dive into the wonderful world of email marketing for nonprofits. You'll learn how to craft engaging subject lines and copy to boost your email open and conversion rates so that you can raise more money. They'll also show you how you can send the right emails at the right time to the right donors using automated workflows. Finally, they'll walk you through key email metrics so you can understand how to evaluate your email campaign performance.
Thursday, November 17, 2022
1:00 p.m. EST: Register Here
How to Be An Inclusive and Inspiring Leader
This masterclass will cover three key topics related to the importance of inclusion and the role of inclusive, inspiring leaders. Responsibilities of leadership and what it really means to have influence. Traits of inclusive leaders to consider what practices to incorporate. Creating belonging from within so that you can more easily create it for other people.
Tuesday, November 29, 2022
11:00 a.m. EST: Register Here
Mindful Productivity Tips for Nonprofit Professionals to Avoid Year-End Burnout
As a nonprofit professional, the year-end fundraising season can mean working longer hours than usual without breaks, resulting in burnout. But it doesn't have to be that way this year! Even with the added stress and nuance of adjusting to a post-pandemic world, rising costs, and the effects of the Great Resignation on nonprofit teams.
Thursday, December 1, 2022
2:00 p.m. EST: Register Here

Program Spotlight, Best Buddies Macau
Best Buddies Macau is preparing for its annual market event on December 4th. This community-wide event invites all of Macau to attend and engage with local businesses to further support inclusion. Best Buddies Macau will speak about the Best Buddies movement, and a buddy pair will share their experience. Additionally, Best Buddies Macau recently hosted a chapter training funded by the Department of Education and Youth Development. Great work, BB Macau!

Best Buddies in Social Media
A buddy pair from Best Buddies Qatar enjoys a nice outing together at an Art Exhibition.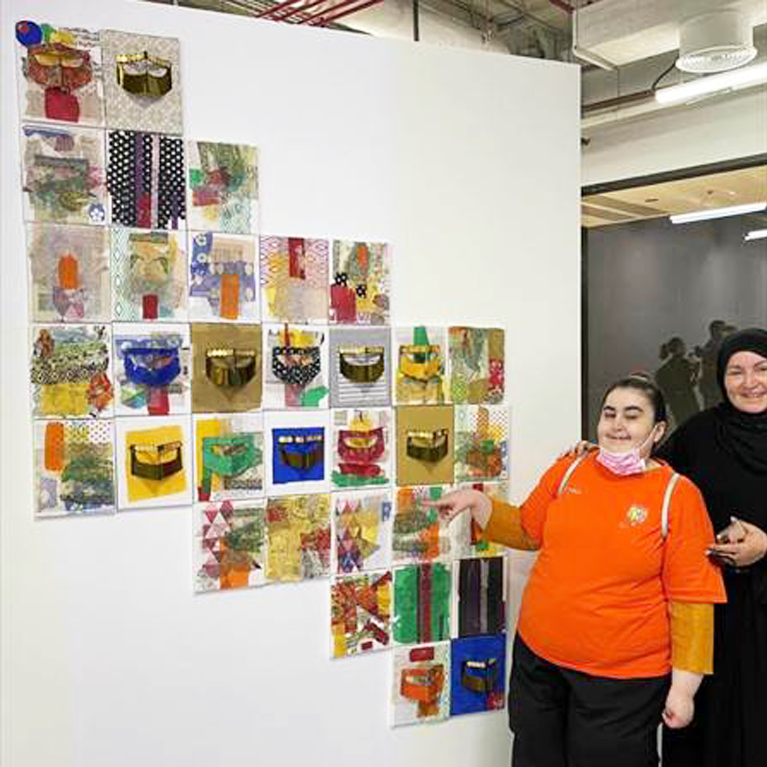 Matt Fernandez, PM, International Programs visited Paraguay to meet with local partners as we work toward re-launching programs there!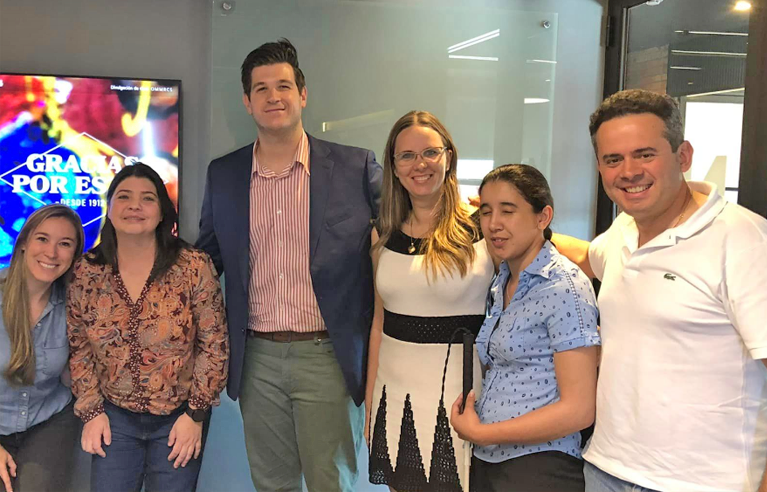 Members of the community all joined for the 7th annual Best Buddies Friendship Walk in Greece.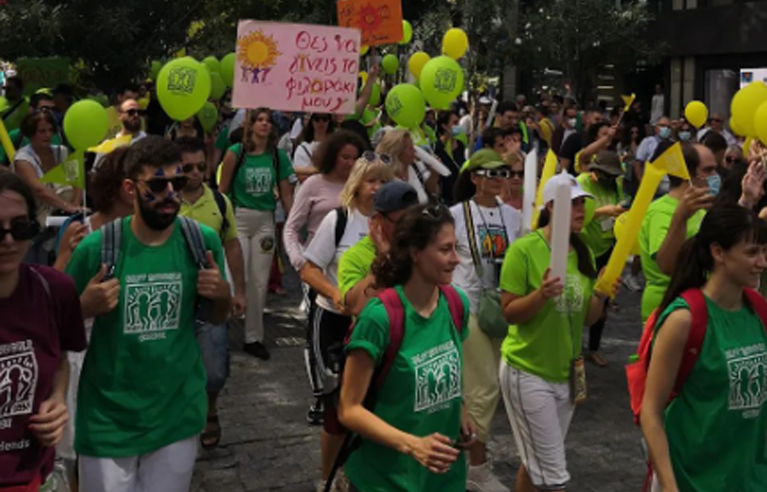 And the Bestie of the month goes to…
Stephan Kabenge, Program Manager for Best Buddies Uganda!
This October, the IP Department would like to recognize Stephan Kabenge, Program Manager from Best Buddies Uganda, as the staff of the month. Stephan has been involved with Best Buddies Uganda since its inception in 2016. He has taken the lead in growing and expanding programs around Entebbe. Additionally, Stephan has been instrumental in seeking new funding opportunities for the program. Thank you, Stephan. We appreciate everything that you do for Best Buddies Uganda!

Tip of the month!
Always include a call to action. Donors must easily understand your intended next step, whether you are communicating through email, social media, or face-to-face.
Fun Fact of the month
An employee at Pixar accidentally deleted a sequence of Toy Story 2 during production. Ed Catmull, the co-founder of Pixar, wrote in his book, Creativity Inc., that the year before the movie came out, someone entered the command '/bin/rm -r -f *' on the drive where the files were saved and scenes started deleting. It would have taken a year to recreate what was deleted, but luckily another employee had a backup of the entire film on her laptop at home.

Recorded Trainings on Google Drive