Celebrating Inclusion Figures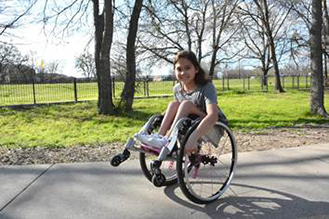 Meet Mayli Gibson, a tenacious girl born with a neuro tube defect called Spina Bifida, which left her paralyzed from the waist down. She uses a wheelchair but that has never slowed her down, actually it has propelled her into a life of exciting adaptive sports! She currently does WCMX (wheelchair motor cross) and dance, she plays wheelchair basketball, and recently started wheelchair racing in track. She has never let her differences stop her from living an active life. Thanks to Challenged Athletes Foundation Mayli has been able to try all kinds of sports, like adaptive surfing, as well as meet many amazing athletes who inspire her to follow her dreams.
Mayli has always been an active kid. Her parents knew she was going to have a love for sports because she loved watching her big sister play soccer. She told them, "If I could walk I would play soccer!". That's when they knew she was ready to try sports and started looking for sports she could do. She started with cheerleading and dance. This girl loves to dance, everywhere they go – even if there's no music – she is dancing. After a couple of years of dance, Mayli and her mom decided to do something they had thought about for a while and start a wheelchair dance class. In 2015 they started the Ayita Wheelchair Dance. Since then their class has grown and Mayli loves getting to mentor the new girls in class. In 2015 she also decided to try WCMX. WCMX along with her Boxwheelchair has helped her better adapt to everyday life. From getting herself up ramps to jumping curbs and stairs. She would rather jump the curb than take the ramp now. Through her sports, Mayli has formed lifelong friendships with people from all over the world.

HQ Announcements
We want to hear from you!
As a reminder, the following regional feedback surveys are available anytime.
LATAM: Encuesta Regional
Asia, Europe, MENA, and North America: Regional Feedback Survey
We look forward to hearing from you!

Monthly Events
Fortify your Fundraisers: Tips for Producing Engaging Events and Vibrant Videos
Hosting a fundraising event is one of the most common ways for a nonprofit to connect with existing and potential donors, but the last thing you want is to be "common." You want to transform your event from an ordinary encounter into an extraordinary experience that will stick with your attendees long after the stage lights go down. In this webinar, we'll share some simple ways to do just that—harness the power of events and digital storytelling to nurture relationships, inspire giving, and expand impact. Get ready to fortify your fundraising!
Wednesday, December 7, 2022
2:00 p.m. EST: Register Here
Mindfulness for Nonprofit Professionals: Apps, Tools, and Strategies for Conquering Year-End Stress and Starting the New Year Strong
As a nonprofit professional, you're no stranger to stress. And you probably have experienced firsthand how our stress levels spike as we close out the year. But it doesn't have to be this way. Mindfulness can be a powerful tool to bring more calm and focus to your life and work.
Whether you're new to mindfulness and meditation, a skeptic, a lifelong practitioner, or somewhere in between, join us as we discuss the latest mindfulness-based apps, tools, and strategies for combatting the stressors of living in a hyperconnected world. We'll also do a brief practice together and talk about what mindfulness is (and isn't).
Thursday, December 8, 2022
2:00 p.m. EST: Register Here
Global Staff Webinar: Diversity, Equity, and Inclusion – Global Perspectives Webinar
Please join us for the last Global Staff Webinar of the year where country staff from different parts of the globe will share what DEI looks like in their countries.
Tuesday, December 13, 2022
10:00 a.m. EST: Register Here

2022 Global Staff Forum welcomes staff from around the world in person for the first time since 2020!
Earlier this month, staff from around the world met in Santiago, Chile for the first in-person Global Staff Forum since 2020! On an annual basis, Best Buddies International hosts a Global Staff forum in a major international city aimed to bring together respected colleagues from around the globe, learning and sharing Best Buddies' best practices, and connecting with corporate partners. This year we had participation from staff from Serbia, Costa Rica, the United States, the Philippines, Peru, Brazil, Chile, and Colombia. From informative and in-depth workshops to a Jobs networking event with over 50 representatives from multinational companies in attendance, and of course lots of delicious Chilean cuisine, our global staff left more inspired and energized than ever to create more opportunities for inclusion for people with intellectual and developmental disabilities around the world!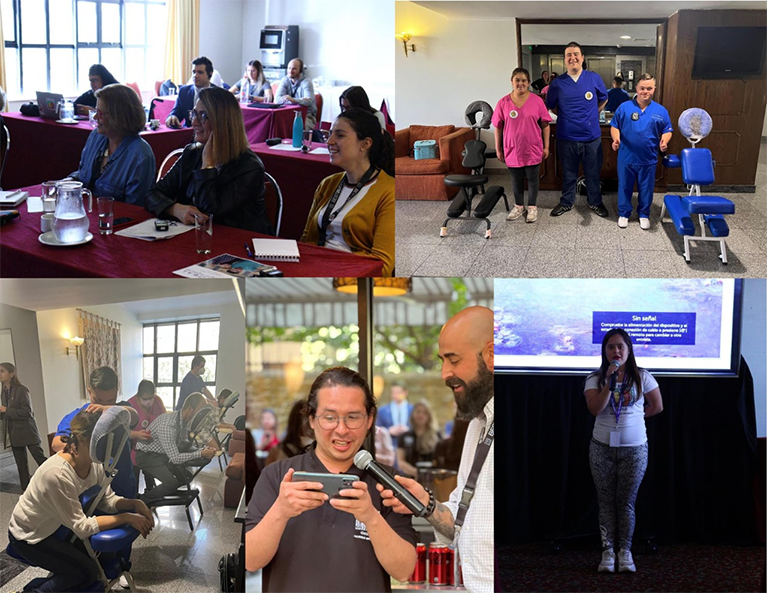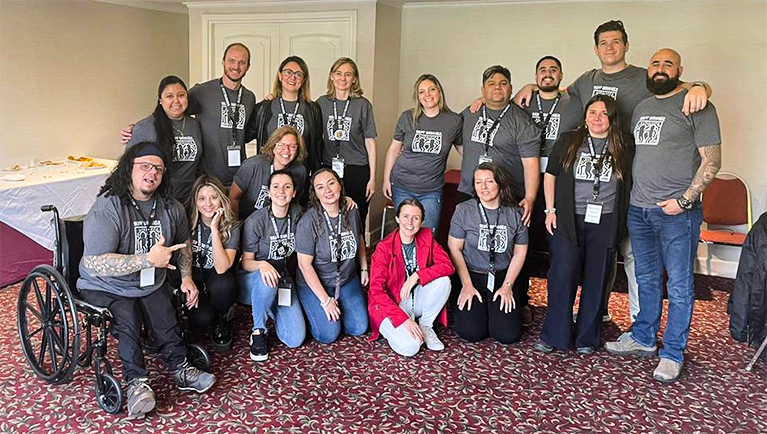 Best Buddies in Social Media
On Tuesday, November 29, Best Buddies in Dominican Republic held their 2nd Congress on Social and Labor Inclusion, an event held every year to promote people with intellectual and developmental disabilities. We feel very grateful for all the people who were present, to our sponsors and speakers, it is proven that inclusion in the Dominican Republic does exist, and is our mission to follow #AbrazandolaInclusión. Together we can create a country that is inclusive without leaving anyone behind!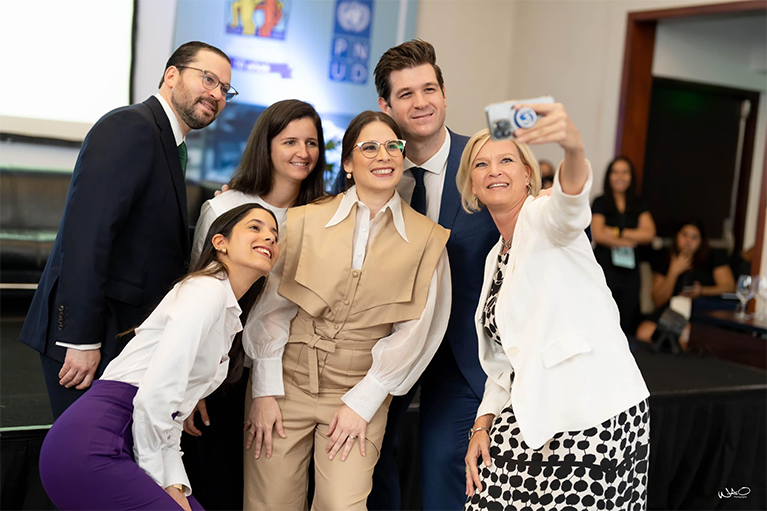 Best Buddies in Hong Kong attended a special screening of 'Warriors of Future'! The buddies hadn't been to the movies in a time and were happy to get a free ticket to watch a good movie!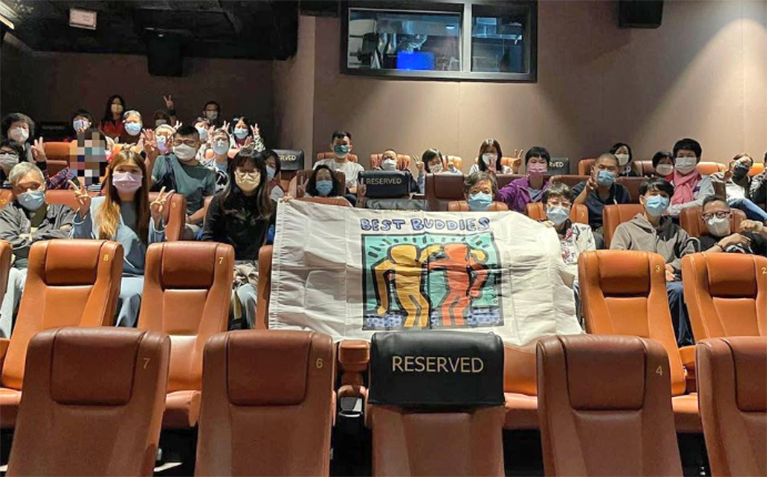 Best Buddies in Bolivia held a costume party where Buddies and peer buddies dressed up in groups and flaunted their looks on a catwalk. Accompanying the evening with music, sweets, and lots of fun! FOR A MORE INCLUSIVE WORLD FOR ALL!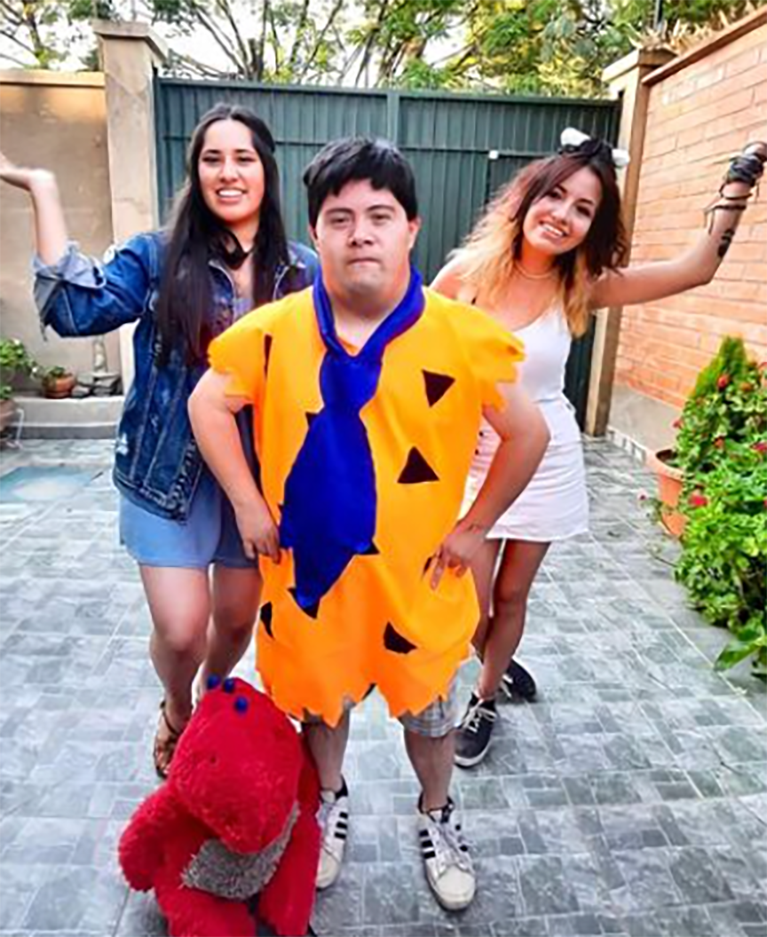 And the Bestie of the month goes to…
Rudy Lopulisa, Program Manager for Best Buddies Indonesia!
This month's Bestie Award goes to Rudy Lopulisa, Program Manager for Best Buddies Indonesia. For the last seven years, Rudy has spread the mission of inclusion throughout various parts of Jakarta. He used his charisma and connection to the disabilities rights movement (his brother has down syndrome) to convince public and private schools to start Best Buddies Chapters. Thank you, Rudy, for all that you do!

Tip of the month!
Who says leadership is a one-way relationship? As you work toward developing some of these leadership qualities, don't forget to look to your followers for feedback and inspiration. Pay attention to the things that have been effective in the past and always be on the lookout for new ways to inspire, motivate, and reward group members.
Fun Fact of the month
In the Roman calendar, November was the ninth month until January and February were added, causing it to move to the 11th month.

Recorded Trainings on Google Drive