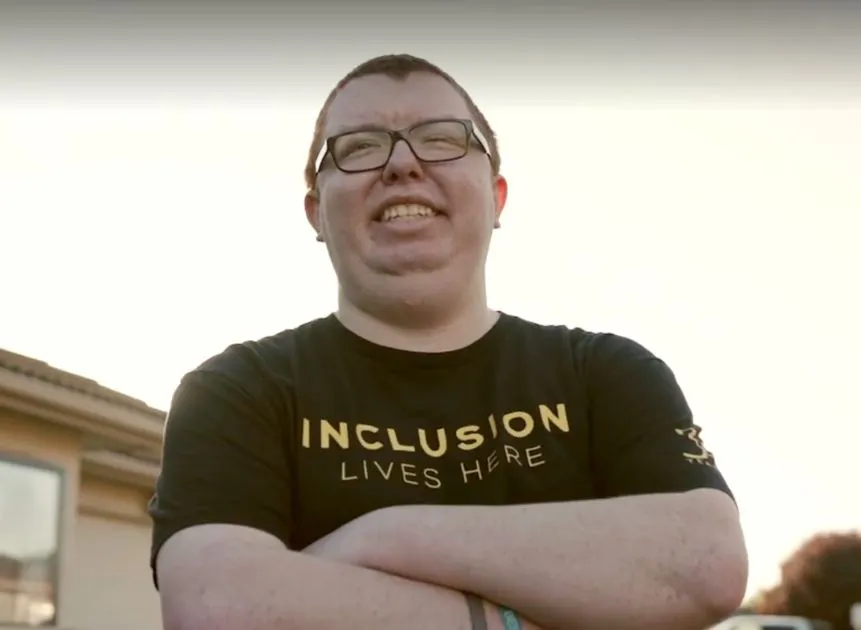 In Memory of Drew Petersen
Drew Petersen, also known as "Woohoo Drew," was a beacon of light for our programs in Fresno. He was a member of the Jobs program and achieved his lifelong aspiration by securing a position at Pieology, a place close to his heart as a pizza enthusiast. Drew's positive spirit was a constant source of encouragement for both his coworkers and customers. He even had the "Drewza Pizza" named in his honor last year during a local promotion.
Drew's dedication to our mission led him to become an Ambassador. As an Ambassador, he leveraged his advocacy skills to become the top fundraiser at the 2023 Sacramento Friendship Walk. He then attended the Best Buddies Leadership Conference this past July, where he developed his professional skills and formed many new friendships.
Drew's spirit will forever shine brightly within our hearts, and his memory will continue to inspire us. Click the button below to watch part of Drew's journey in Best Buddies.
Support Inclusion Today.
Best Buddies is the world's largest organization dedicated to ending the social, physical and economic isolation of the 200 million people with intellectual and developmental disabilities (IDD). Our programs empower the special abilities of people with IDD by helping them form meaningful friendships with their peers, secure successful jobs, live independently, improve public speaking, self-advocacy and communication skills, and feel valued by society.
With your support, Best Buddies helps people with IDD form meaningful connections in the community that allow them to shine.