Best Buddies Alabama Citizens Meet & Greet!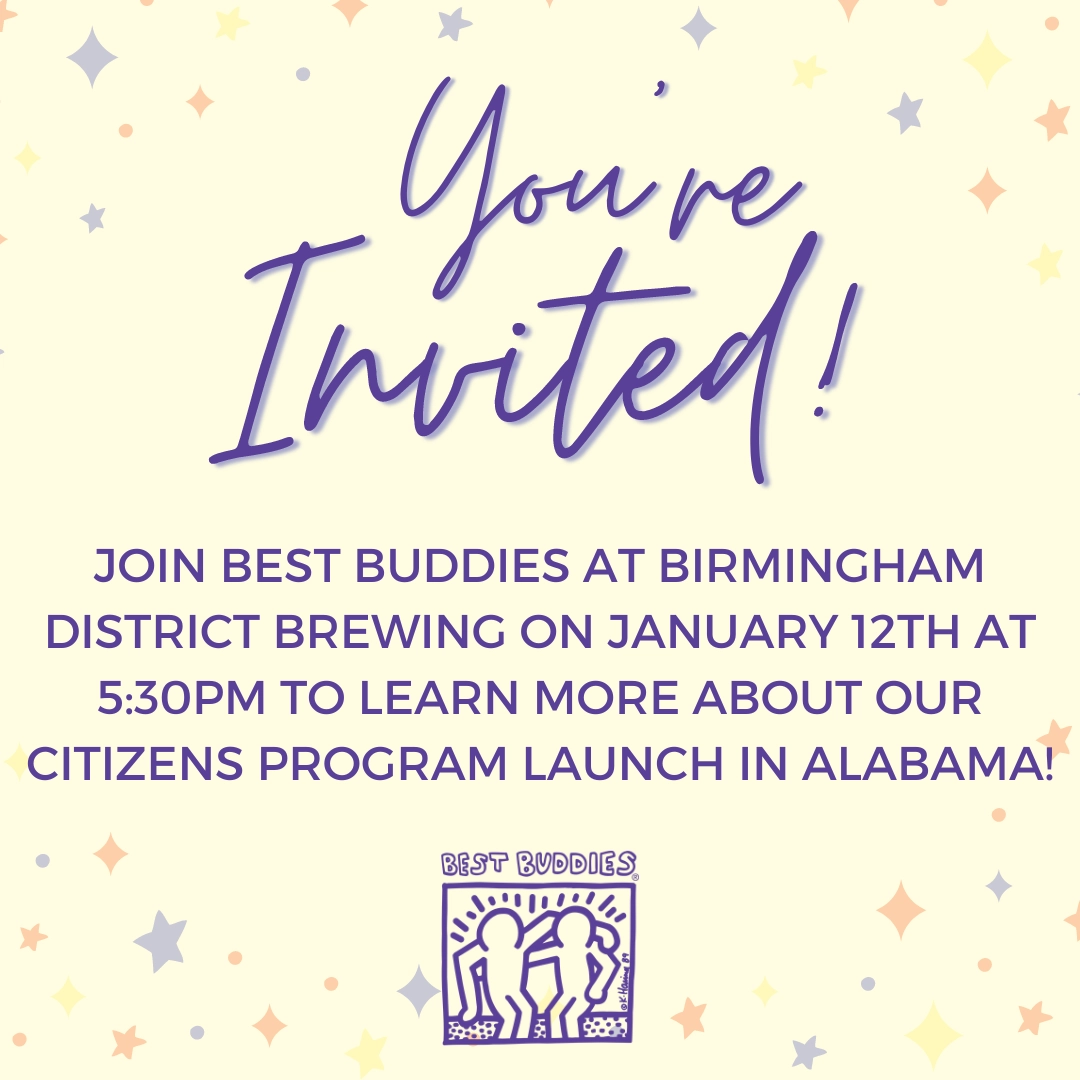 Thursday, January 12, 2023
5:30 PM
Location
Birmingham District Brewing
2201 2nd Ave S #102
Birmingham, AL 35223
Cost
Free
RSVP Here
Join Best Buddies in Alabama on 1/12 to learn more about the launch of our Citizens Program in 2023! Our Citizens Program supports the development of friendships between adults with and without IDD in our communities. Many people with IDD have limited opportunities for social interactions after they leave the school environment. This program helps people with IDD become part of mainstream society and creates an inclusive and diverse community for all.