October is National Disability Employment Awareness Month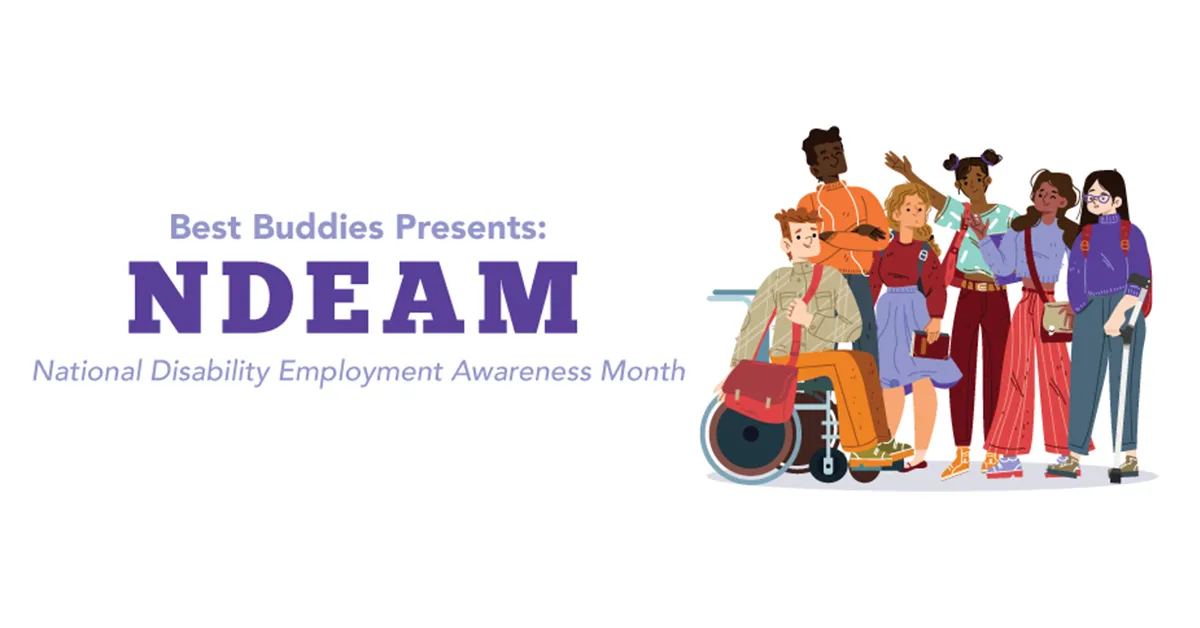 Dear Best Buddies Family,
October is National Disability Employment Awareness Month (NDEAM). The theme for NDEAM 2022, "Disability: Part of the Equity Equation," acknowledges the contributions to the nation's economy made by people with disabilities, current, and past. The commemoration also showcases supportive and inclusive policies and practices benefiting employers and individuals with disabilities.
You are invited to the 2022 Global Best Buddies NDEAM event


Wednesday, October 19
1-2 PM ET on Zoom
Join us on October 19th from 1 pm. – 2 p.m. ET for the virtual event live-streamed from Accenture Chicago as we welcome organizations from around the globe celebrating the 77th anniversary of NDEAM.
Best Buddies will host a panel discussion focusing on ACCESS in the workforce. We will feature a 360-viewpoint covering personal experiences and first-hand knowledge around accessibility and accommodations in the workplace.
I challenge all industries to tap into the talented pool of qualified candidates and hire individuals within the IDD community, not only because it is the right thing to do but because it is also an excellent business investment.
Join our global movement today by supporting Best Buddies Jobs as we work to increase integrated employment access for people with intellectual and developmental disabilities.
In friendship,

Anthony K. Shriver
Founder, Chairman & CEO
Best Buddies International