Online Friendships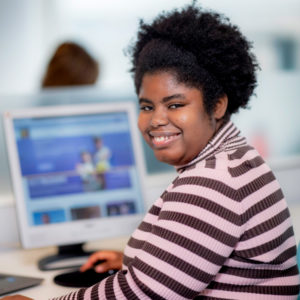 Best Buddies is committed to inclusion and bringing people together to create a more accepting world.  We understand that our world is currently facing something that necessitates actions be taken which are contrary to our typical way of promoting the Best Buddies mission.  We recognize that the news is changing every day and that there is definite uncertainty as to how long the idea of "social-distancing" will be our new normal.    
Health should be our first and foremost priority.  It is necessary for us to be respectful of these guidelines so that our communities can be protected and weather this storm with as little damage as possible.  However, it is also important to recognize that it is during these times of "social-distancing" when people might feel the most isolated and where inclusion takes on an even more important role. 
Inclusion does not just happen in face-to-face activities.  Inclusion is an action that can be done through lots of different ways; you just need to be creative and use the resources at your fingertips!  There are many online resources available to chapters to use for virtual chapter activities or meetings-check out ZOOM, Google Hangouts or Skype!  Remember when we used to use the phone to talk to one another-now is a great time to have phone chats with friends!  If you haven't already; start a group text with your chapter members and keep it lively by asking a fun "question of the day."  You can also use social media as a way to stay connected, especially our BBU social pages!
e-Buddies is a program offered through Best Buddies that allows for friendship & inclusion while still being mindful of "social-distancing."  If you are not an e-Buddies member, now is a great time to think about becoming involved.   e-Buddies matches people with and without IDD in one-to-one e-mail friendships.  Our participants are matched based on common interests, similar ages and distant geographic locations (we do not match people who live in the same state).    
Once matched in an e-Buddies friendship, participants commit to e-mailing their e-Buddy at least once every two weeks.  Your friendship is developed purely through the exchange of e-mails within our double-blind e-mail system.  You can be involved in e-Buddies and our other Best Buddies programs at the same time.  This is such a great opportunity to expand your circle of friends and to provide the chance for people to feel more included.

e-Buddies is a great way to create a life-long friendship with someone that lives in a completely different area from you all from the safety of your home.  It is truly inclusion at your fingertips!

To learn more or to complete our online application please visit www.ebuddies.org or contact Liz Wolford at lizwolford@bestbuddies.org for more information.