Wisconsin Celebrates Best Buddies Month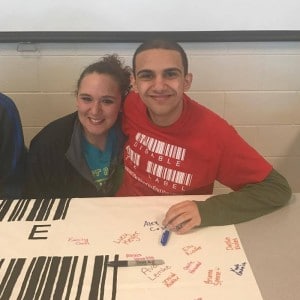 National Spread the Word to End the Word Day was celebrated on March 1, 2017. To help end the derogatory use of the "R-Word," all 48 Best Buddies Wisconsin chapters plan Spread the Word to End the Word events in their schools and/or communities throughout the month. Many schools hosted assemblies, banner signings and other creative activities to raise awareness about the hurtful nature of the "R-Word" and encourage people to pledge not to use it.
The 1st of March also officially kicked off #BestBuddiesMonth, a time for Best Buddies participants with and without intellectual and developmental disabilities to reflect on the importance of friendship, jobs, and the development of future leaders. Most importantly, it is a time to show the world the significance of these essentials in every individual's life.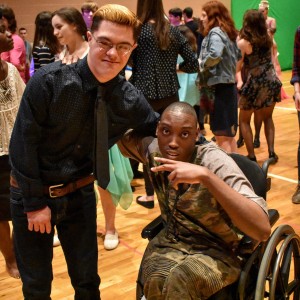 To celebrate Best Buddies Month, we host an annual All Chapter Dance for our school program participants and adults from our Citizens program in the Milwaukee area. On March 4, they came together for an inclusive night of red carpet close-ups, killer dance moves, a green screen photo booth, and tasty snacks.
We were also lucky enough to have eight members of the Miss Wisconsin / Miss Illinois royalty join us to dance the night away. Our Very Important Parent (VIP) area for the adults was also a hit, allowing parents to have fun while maintaining some distance from the action. We want to give a huge thank you to Gigi's Cupcakes of Wauwatosa and Starbucks for donating refreshments to solidify our parents' VIP status.
This event was a great outing for our buddy pairs and the perfect start to what we know will be a fun, friendship-filled Best Buddies Month.