Best Buddies Citizen Friendship Spotlight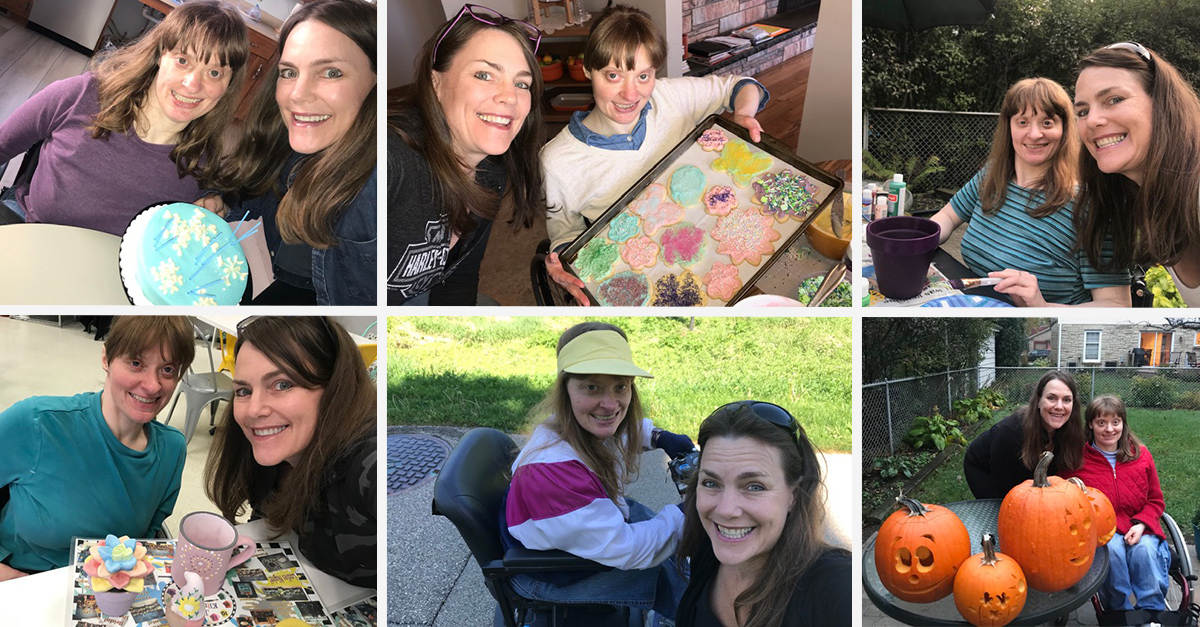 Nicole and Beth have been matched since September 2019 and they learned quickly that they both like to do artsy projects, try new activities, and eat frozen yogurt.
This past year Nicole and Beth were able to continue to try new things in different ways. In 2020, their first activities were taking walks on the parkway which allowed them an opportunity to catch up and also get outside to enjoy the weather. On one of their walks together, they made their way to Nicole's NEW HOME. She moved into her own home early in the year with the support of her family and a new roommate! Beth said that she appreciated being able to experience this milestone with Nicole.
Nicole and Beth began to do activities at Nicole's home outside while the weather was nice. They would have lunch on her porch, paint rocks and pottery and carve pumpkins. For some of the activities, they were even able to include Nicole's roommate!
During the holiday season, Beth and Nicole went Christmas shopping together for Nicole's family and picked a day to wrap them to surprise her family. Since Nicole and Beth have done this twice, it is a new "tradition" for the pair. Also in December, the friends celebrated their birthdays together with lunch and an amazing chocolate cake (Nicole's favorite). Nicole and Beth both celebrate birthdays close to Christmas, which has been another way that the two have bonded with their friendship.
As Nicole and Beth reflected on 2020, they feel like they were still able to do some amazing things together and they are looking forward to a bright 2021. In fact, since Nicole loves being able to create things together with Beth, they just created Valentine's treats last week and are looking forward to making something for St. Patrick's Day.