Meet Becky & Steph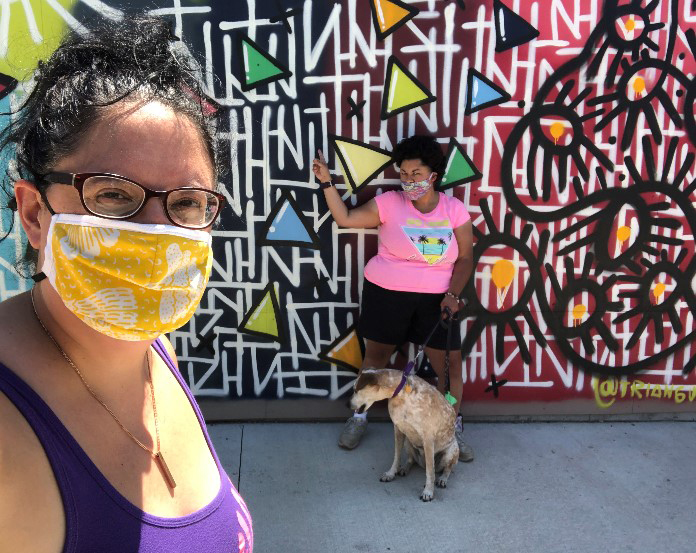 We are excited to share a question and answer with two of our Best Buddies Citizens Friends: Becky and Steph.
How long you and your buddy been matched for Best Buddies?
Becky: Steph and I been matched 8 years in July wow times flies. We were the first pair in the state of Wisconsin!
Steph: Becky and I will be matched 8 years this July. We were the first Citizens Pair in the state of Wisconsin!
What are some of the activities that you do together?
Becky: Steph and I do a lot of fun things we both like trying new stuff like eating new foods and going on hikes, we both like going to go concerts. We like to hang out at each other homes. Our dogs like to hang out outside and visit, we both like going to events in person when we did not have the virus.
We both like to write messages on Facebook and text each other when we can!
Steph: Beck and I do all kinds of stuff – that's one of the coolest things about our friendship. We both love to try new things, go to live events (sports, music, theater, etc), try new restaurants and eat yummy food, volunteer, hang out at my house and have movie nights, hang out with our dogs, and take part in Best Buddies activities whenever we can. We also love hanging out with other buddy pairs and have made some wonderful friends through Best Buddies through the years. We miss seeing them! Obviously, during COVID, our activities have been greatly reduced, unfortunately. During the Summer we did some hangouts that were primarily outside, like Zocalo Food Truck Park, and we went hiking at Lion's Den Gorge with my dog Princess. Sadly we have not seen each other in person now for several months but hope to hang out soon as the weather improves. We write to each other a lot on Facebook Messenger and text each other most days, and we sometimes do video calls but haven't seen each other in months and it's been really hard.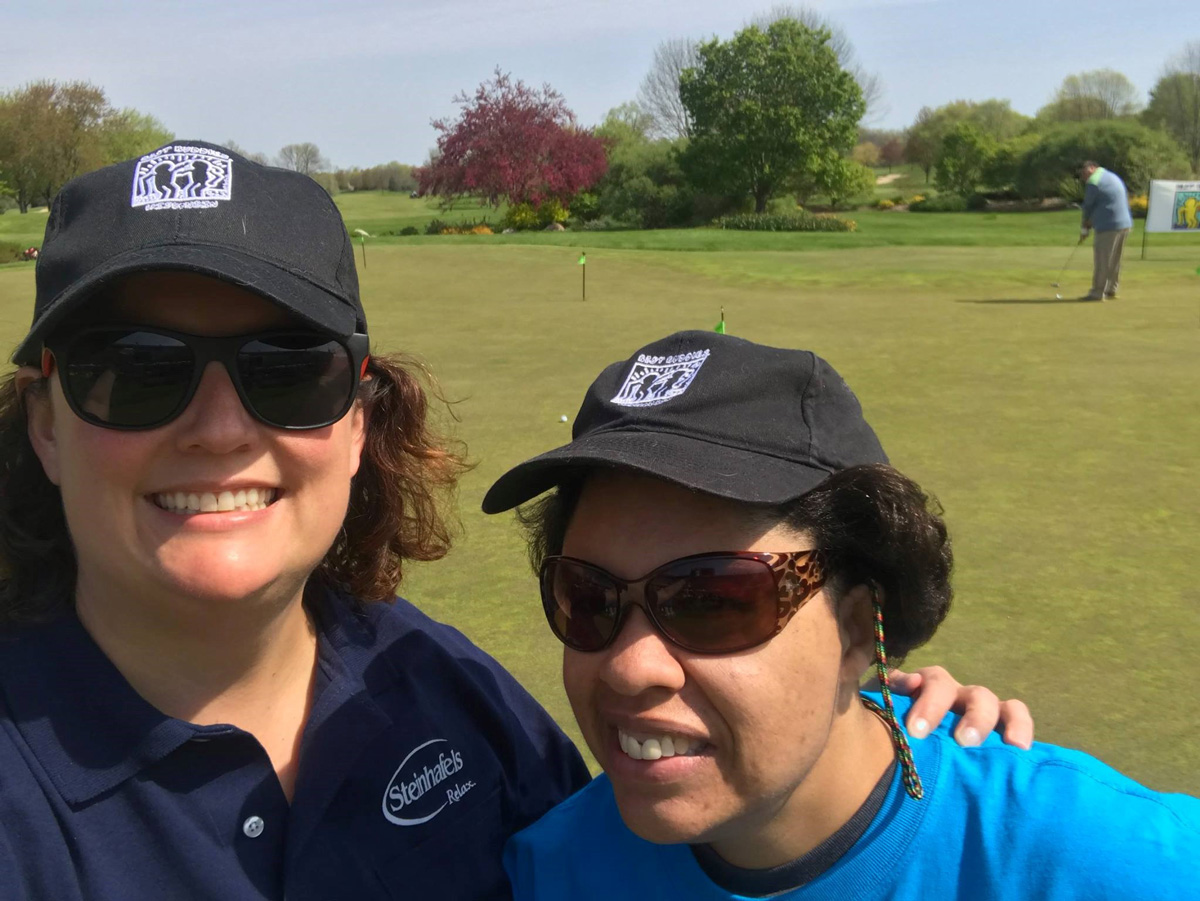 What been the best part of your friendship so far?
Becky: I support Steph's good times and bad times. Steph met some of the friends I used to hang out with in high school. I loved when she met my sibling and niece and nephews and when she comes over to eat at my home. I love taking care of Steph's dog Princess when I can and sleeping over at her home. Steph is the best person in the world!
Steph: Oh gosh, this is a tough one! There are so many awesome things about our friendship. We support each other during good times and tough times. Becky has gotten to meet lots of my friends and they all love her. Becky has such a big heart and love for life and an infectious personality. She has taught me how to not stress out so much sometimes and just enjoy the moment. We love each other's families, and of course, I LOVE how much Becky loves my dog, Princess. Beck is the Best!
What do you plan on doing together this year?
Becky: Hopefully we can do the walk in May for Best Buddies. We have the BeckSteph's team for the walk. I love watching Steph play volleyball this summer. I hope we can go to a Brewers game and I hope Steph can watch me at Special Olympics!
Steph: It's hard to say right now what this year will bring honestly. We plan to do the Best Buddies Friendship Walk in May, as our team "The BeckStephs" so we are excited about that. Other than that we will take it as it comes, but hopefully, we can check out a Brewers game, and do some other fun Milwaukee summer activities. I also hope that Beck can come to cheer on my volleyball team later this summer if we play. In addition, I look forward to attending some of Beck's Special Olympics events again if they are back in action this summer. In general, we just want to hang out, doesn't really matter what we do, as long as we are together!