Best Buddies Local Leadership Training Day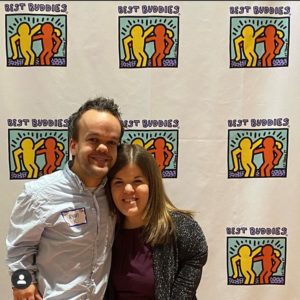 Local Leadership Training Day
On February 8, 2020, Best Buddies in Wisconsin hosted Project: Inclusion at Divine Savior Holy Angels High School and welcomed over 100 excited student leaders. Attendees spent the day learning how to creatively spread inclusion throughout their schools and communities and how to effectively run their chapters.
Keynote speaker Becky Curran Kekula shared her life experiences as a little person and how she is working to promote positive disability inclusion storytelling through social media. Students thought that she "was awesome and inspiring," "amazing," and they "loved her confidence and purpose."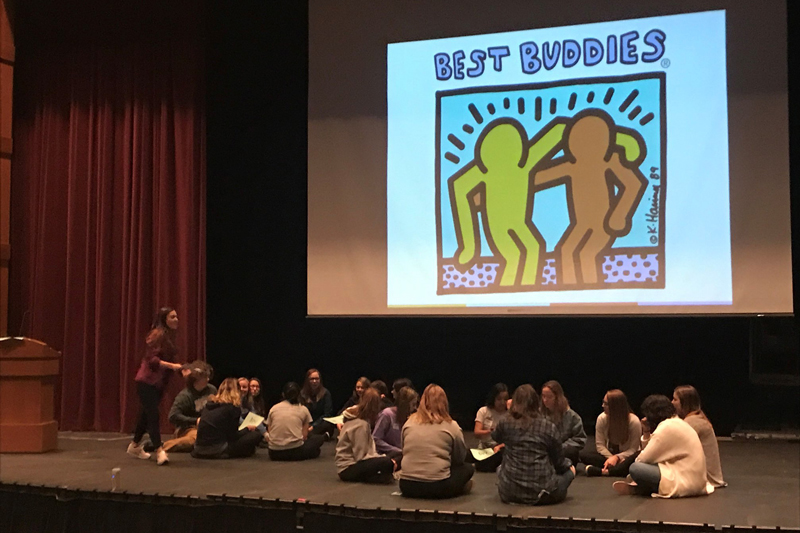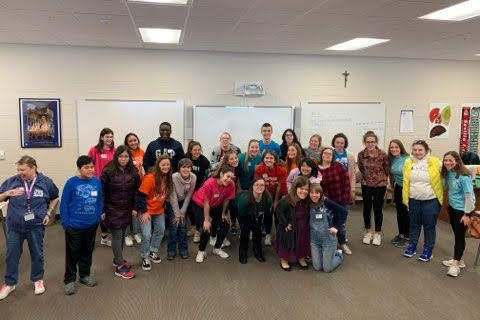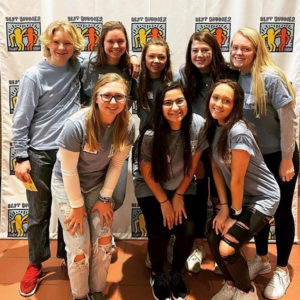 After the keynote speech, students learned from a variety of guest speakers. One student found these sessions "very informative," and another was happy that they learned "new ideas for events and community outreach." Our speakers resonated with the student leaders: "They are all so deeply passionate about inclusion and loving everyone!"
Students also had an opportunity to learn from each other. After the speaker sessions, they broke into groups for World Café, an activity where students shared chapter problems and solutions, fundraiser and event ideas, and leadership techniques. One participant wrote: "I felt that world café really benefited me and helped to improve my leadership style".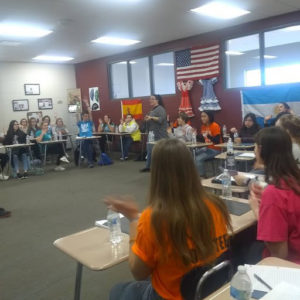 Additionally, Best Buddies in Wisconsin hosted our Advanced Ambassador Training where participants from chapters across the state spent the day writing speeches about how Best Buddies has affected their friendships and lives at school. At the end of the day, they shared their speeches with the group and accepted feedback on their presentation skills. This program not only helps improve students speaking skills, it also builds confidence in their ability to self-advocate. Special thanks Sam Bear, Best Buddies in Wisconsin Young Professionals Board Member, for facilitating the session and to DSHA students who volunteered as speech coaches.
Thank you so much to everyone who attended! Together we are able to continue the mission of Best Buddies and ensure inclusion as a reality in our communities.
This event could not have been possible without the generous support of our event sponsors: Divine Savior Holy Angels High School, Jet's Pizza, O&H Bakery, Trader Joes, Papas Bakery, Maggianos, Starbucks (124th & Capitol, and Chick-fil-a.
Visit our Facebook Photo Album for more pictures of Project: Inclusion 2020.