New Citizen Matches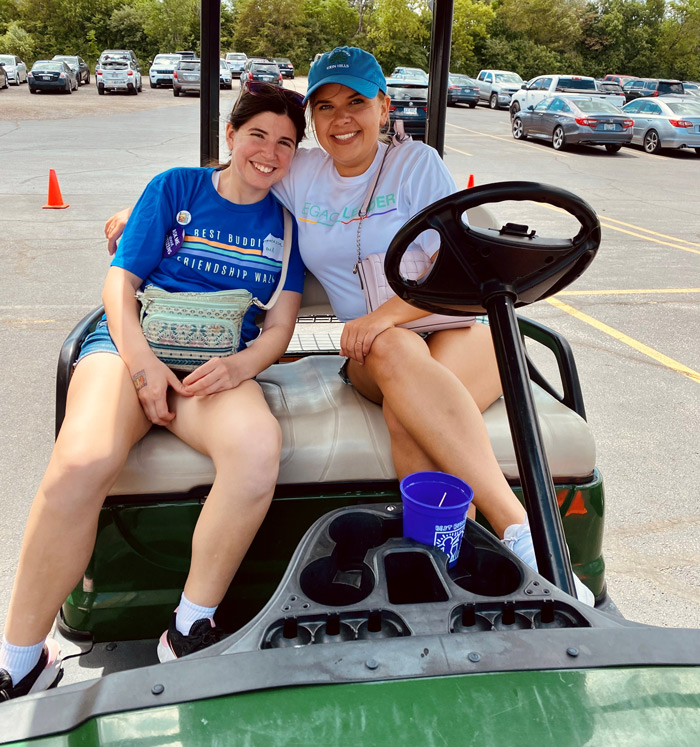 Best Buddies WI is excited to share that two new Citizen friendship matches were made in the month of June.
Grace and Lauren had an opportunity to meet together. Grace just completed Project SEARCH at the Milwaukee County Zoo and wanted to join Citizens to have the opportunity to develop a friendship with a Peer Buddy and also explore some new activities and interests. Congratulations on your new friendship, Grace and Lauren!
Chloe and Vanessa met while volunteering at our Best Buddies Golf Outing a few weeks ago. The two of them hit it off instantly and it was clear that these two were going to be great friends. Vanessa had been waiting to be matched up in a Citizens friendship and Chloe joined the Citizens program after meeting Vanessa. Congratulations on your new friendship, Vanessa and Chloe! It's one of the best parts of our job to match new friends together.