Meet Sam & Hannah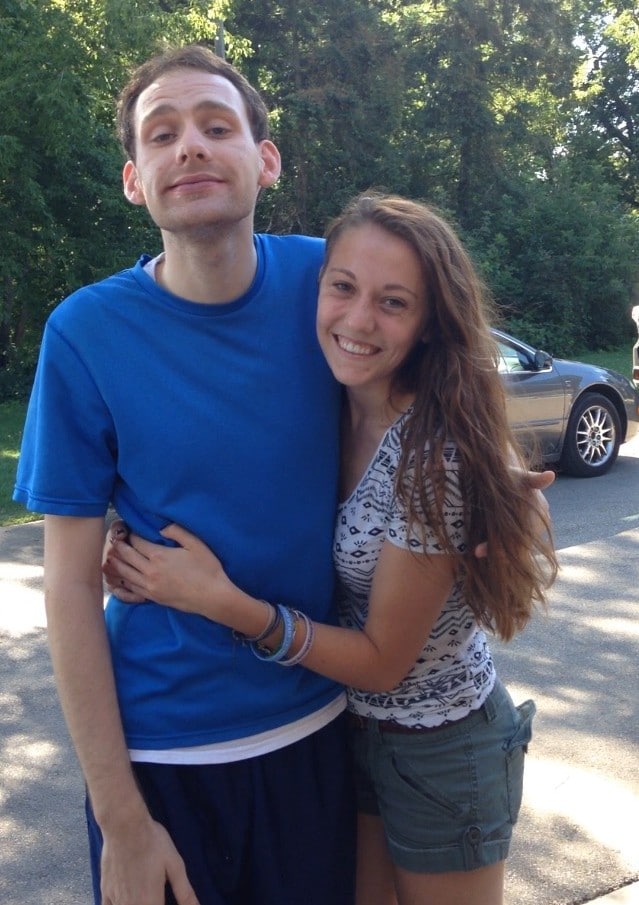 When I was in middle school, my sister had a friend name Chris. My sister met Chris through Best Buddies. I always admired my sister's friendship with Chris and always wished I could have a friendship as pure, genuine, and fun as theirs. When I got to high school, I was so eager and excited to join Best Buddies myself. This decision is one that has impacted me now and will continue to impact me for the rest of my life.
More specifically though, it is the friends that I have made while in Best Buddies that have made the biggest impact on my life. I became buddies with Sam my junior year of high school and have been friends with him ever since. Sam is goofy, witty, fun, caring, and ultimately, my very best friend.
In the seven years I have known Sam, he truly has become the best friend I have. We like to get ice cream, go to the beach, and take walks in the parks in our area. We can do these activities and just be happy to be in one another's company. We chat about our surroundings, laugh at stupid things, and enjoy chocolate chip cookie dough ice cream without ever feeling judged. He's never once questioned the decisions I've made, and has never made me feel pressured to be or act a certain way. This makes Sam stand out from the rest of the people I have met in my life.
Now, some people might say that Sam is different because he has a disability. To me, Sam is not different because of this. Sam is different because he can make people smile from ear-to-ear even if they are having the worst of days. He cares about his friends and his family unlike anyone else I have ever met. While he may have unique way of showing it, you must take the time to get to know him and leave any social constructions behind, and then you will see the same things I do in my best friend. Whenever I was going through a rough time, no matter what, I always looked forward to seeing Sam. I'm not sure if he reciprocates the feeling but I know for a fact that Sam has changed my life.
Now, seven years later, I can say our friendship has survived through things that others could not have. When I went away to college, Sam and I remained friends. We stayed in touch by writing letters, video chatting, and sending care packages. I hung out with Sam every time that I came home. I then moved more than 1,000 miles away to a small town in Colorado to work for Easter Seals camp. Here, I thought about Sam all the time. I thought that he would be such a great fit at this camp. This is because everyone here recognizes human beings for who they are, beyond their disability. I immediately had to share my love for Easter Seals camp with Sam and his family. Today, I can excitedly say, my best friend will be spending a week with me this coming summer, in my favorite place, surrounded by my favorite mountains.
Without Best Buddies, I would have never found this best friend of mine. I truly believe that it is with some awesome strand of fate that we both ended up in the KMHS Best Buddies program. And while I hope I have made even a slight impact on Sam's life, he has made a colossal impact on mine. Throughout my years of friendship with Sam, I have realized he deserves much more than the world has limited him to but how, regardless of this, he continues to overcome societal barriers with his resiliency but maybe most importantly with his goofy laugh and his contagious smile.
– Hannah