All Chapter Dance 2020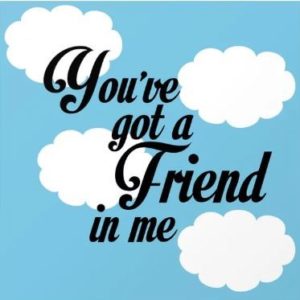 Saturday, March 7, 2020
6–8 PM
The Ridge Community Church
4500 S 108th Street
Greenfield, WI 53228
On Saturday, March 7 from 6-8pm, Best Buddies in Wisconsin will host its annual All Chapter Dance at The Ridge Community Church (Greenfield campus). Students of all abilities from across the state will dance the night away with their Best Buddies while enjoying a red-carpet entrance, fantastic music, a photo booth to help capture the memories, and delicious snacks throughout the evening. We'll also have a game room, movie room and sensory-friendly area for those looking for a quiet space during our inclusive party.
Our theme this year is "You've got a friend in me" — please dress like your favorite Disney or Movie characters that come in pairs! *Voting will be held for the best costume pair!
FREE to attend, but all attendees must register prior to the event below.
*Parent VIP Area will be available again this year for parents who would like to stick around
Parents will delight in a VIP area with complimentary food and drinks courtesy of the Best Buddies WI Advisory Board. Don't miss out on the opportunity to mix and mingle with other parents, attendees and supporters. Witness the Best Buddies mission in action and experience the true meaning of inclusion for all!
Interested in volunteering at the event? We have multiple ways you can help support the event! Sign up to volunteer
Should you have any questions, contact Deon Franszczak at deonfranszczak@bestbuddies.org.