Best Buddies team up to educate classmates on 'Spread the Word to End the Word' campaign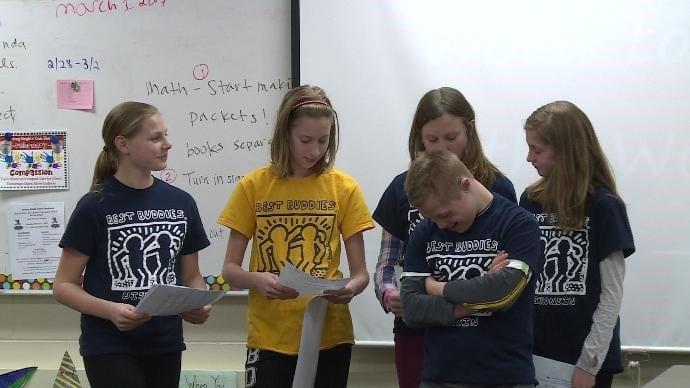 EAU CLAIRE, Wis. (WEAU) — Buddies teamed up at DeLong Middle School in Eau Claire Wednesday to help end hurtful speech.
Groups of students went around to different classrooms to make a presentation and encourage fellow classmates to pledge to stop the use of the word "retarded", or other hurtful words.
The DeLong Best Buddies Program matches special education students with general education students for different activities.
Best Buddies Aubrey Gunn, Melodie Berlin and Jacob Urdahl say their message is all about spreading positivity.
"I just want to get it out to everybody who's watching the news; it's really a big deal, and just telling one person can make a difference around the world," said Aubrey Gunn, Best Buddy.
Around 50 students are in the Best Buddies Program at DeLong Middle School.