Advisor of the Year!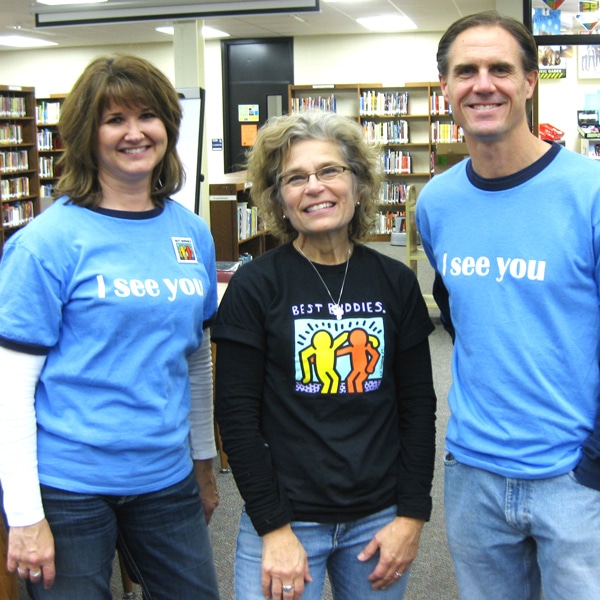 Advisor of the Year recognizes an outstanding faculty advisor who exemplifies excellence, continually strives to go the extra miles for their students, is dedicated to their work and is a role model to students and colleagues. Best Buddies WI is proud to honor Sarah Binder as our 2019 Advisor of the Year.
Thank you to Sarah Binder for her time as a Best Buddies Advisor at Delong Middle School! Sarah was the key figure in establishing the very first middle school Best Buddies chapter in Wisconsin. Her passion and commitment to the Best Buddies Mission is truly admirable. Shelby Galbraith, Speech Language Pathologist, and Best Buddies co-advisor at Delong Middle School shares:
"Sarah's ability to go with the flow and make things work for all students made our program successful and such a positive experience for kids".
Sarah has remained instrumental in DeLong Best Buddies' success and growth over the past 10 years. Sarah understands the mission of Best Buddies, in that mutually beneficial one-to-one friendships are our goal. She gives all the credit to the kids and humbly provides support and guidance for buddy pairs.
Sarah holds peer buddies to high standards of commitment; as she would say "You are responsible for your commitment to another human, do the right thing. It's perfect!"
She has an energetic vibe that spreads to buddies during activities and conversations. Sarah is so real and genuine and we are going to miss her as a Best Buddies Advisor!"
Thank you, Sarah Binder! You will be missed.