12 Bars of Charity Milwaukee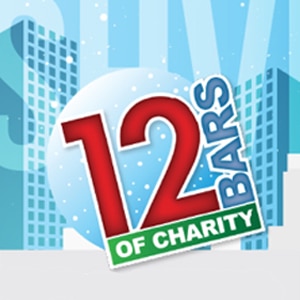 Friday, December 20, 2019
8:00 PM – 11:59 PM CST
Milwaukee, WI
12 Bars of Charity MILWAUKEE is BACK! The event is a friendly competition amongst 8 of the areas most popular charities, split up into teams, with the ultimate goal of having the most people signed up under their cause.
12 Bars of Charity is a great opportunity for you to round up your crew, support a local charity, and have one heck of a time out on the town!
What you receive…
– 12BOC Sweatshirt (each charity is a different color)
– $15 donation to the charity of your choice.
– FREE Shuttle Rides to take you to 12+ Bars
– Ridiculous Drink Specials at All 12+ Bars
– Experience the magical feeling that only the worlds most charitable bar crawl can give you!
Get your tickets here and support Best Buddies!!!
Get Tickets