Money Management Workshop with Steve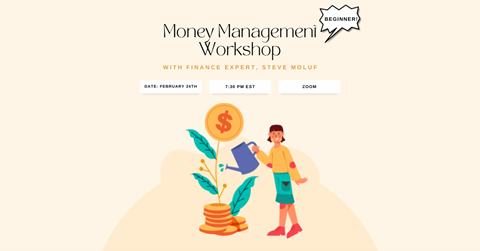 Come join finance expert, Steve Moluf, in learning money management basics. Whether you know a little bit about money or a lot, this workshop will surely have good tips for you! Learn about tipping, needs vs. wants, saving up for something expensive, and more! Should you have any questions, please contact NicoleCalvert@bestbuddies.org.
*This event will be on Zoom. Please register to receive the event link. The Zoom app needs to be downloaded on a computer, tablet, or mobile device – sign up free.