Texas Student Advisory Board Perseveres Through Virtual Year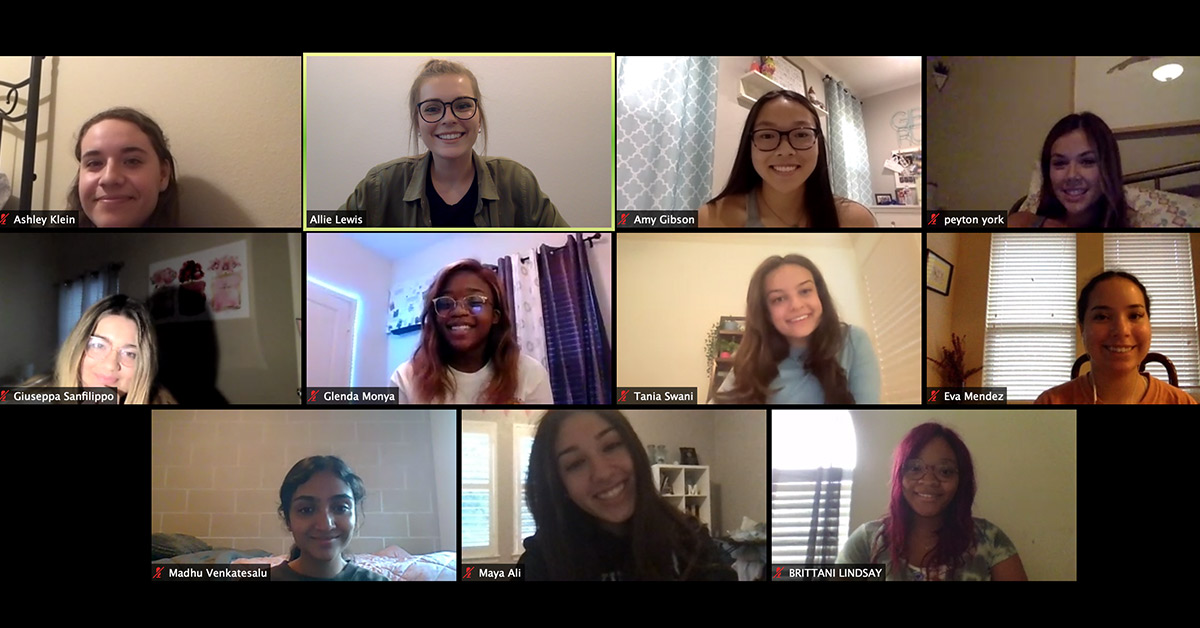 While the COVID-19 pandemic brought countless twists and turns for Best Buddies programs across the state, the Texas Student Advisory Board (SAB) members didn't let it phase them, despite transitioning all meetings, projects, and initiatives to an entirely virtual setting.
The SAB is an elite group of Best Buddies student leaders and Ambassadors in Texas who work to bridge the gap between the student and staff experience.
"The SAB is important because it provides local leaders with the opportunity to get involved in their community past the limits of being a chapter officer," said Tania Swani, Co-Chair of the SAB in Houston. "By working on initiatives that affect the entirety of the Texas community, leaders expand past the Friendship pillar, bringing their invaluable perspective to the other pillars of Best Buddies."
During its inaugural year, the SAB in both Houston and North Texas met monthly for in-person meetings, just like the Best Buddies Advisory Boards comprised of professionals; however, due to the pandemic, all student meetings and projects were moved to Zoom for the 2020-21 school year.
"The SAB had to go completely virtual for this cycle, so Zoom calls were a must for every meeting," Swani said. "It was honestly difficult not being able to connect in person with the other members of the team, but we were able to use social media platforms and truly hone in on the virtual setting of the school year to get great results."
While connecting virtually, SAB students still worked toward accomplishing the initiatives they set forth at the beginning of the school year. These initiatives included working together to create training videos for chapter leaders, write informative blog posts, and host virtual events for other Best Buddies chapter leaders and members.
"My favorite aspect of the SAB is having the opportunity to collaborate with other student leaders, creating fun initiatives, and navigating the trials that come with accomplishing these projects," said Amy Gibson, Co-Chair of the SAB in North Texas. "When we work on these initiatives, we are developing the skills of leadership, creativity, and time management, as well as collaborating with others."
While this year's Texas Student Advisory Board term came to an end at the beginning of June, returning members will look to continue the SAB's growth and progress during the 2021-22 school year.
To learn more about leadership opportunities with Best Buddies in Texas, visit bestbuddies.org/texas.