Seven Lakes High School Honored at Leadership Conference!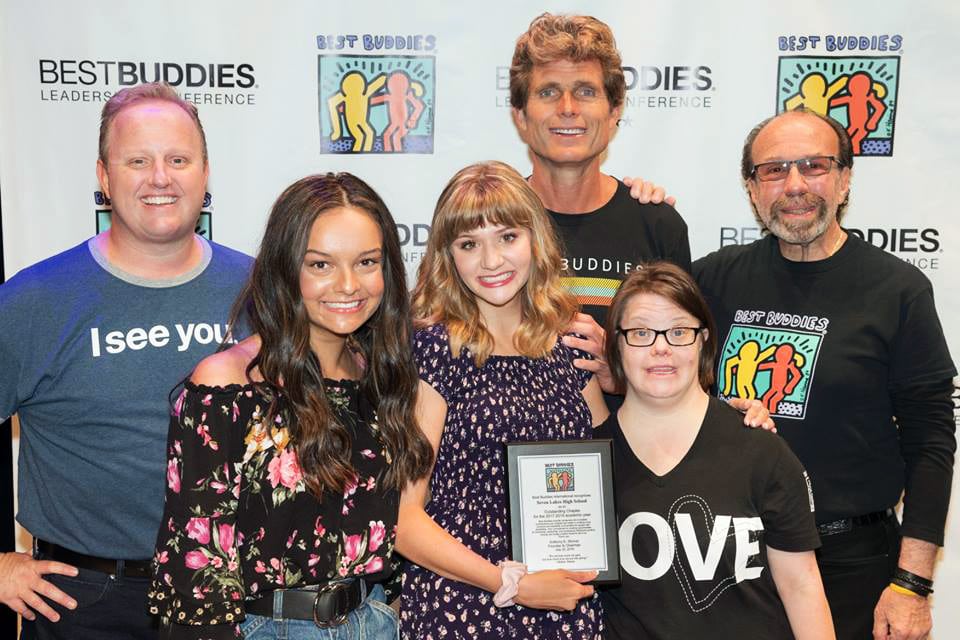 The Best Buddies high school chapter at Seven Lakes High School in Katy, Texas was presented with the 2017-2018 Overall Most Outstanding High School Chapter Award at Best Buddies International's 29th Annual Best Buddies Leadership Conference: This Is Me. Seven Lakes HS was selected from several Best Buddies high school programs throughout the world.
The high school program at Seven Lakes High School, which has 171 participants, was started in the 2005-2006 school year. Best Buddies Texas currently operates 99 chapters in elementary schools, middle schools, high schools, and colleges.
According to Sharyn Casey, State Director for Best Buddies Texas,
"I am overwhelmed with pride and in awe for the all the amazing work and dedication that the students, advisors and whole community at Seven Lakes HS has shown in support for the Best Buddies' friendship program while creating an inclusive school climate for everyone. The Best Buddies chapter at Seven Lakes HS truly encompasses the goal of empowering youth to become advocates for people with Intellectual and Development Disabilities as well as developing one-to-one friendships between students with and without IDD."
Over 2,300 students, leaders, volunteers and staff members, representing Canada, Costa Rica, Dominican Republic, El Salvador, Germany, Haiti, Hong Kong, Macau, Lebanon, South Korea, Thailand, and the United States traveled to Indiana University in Bloomington to participate in the conference, on July 20-22. Working under the theme "This Is Me," these students, selected for their active leadership roles within Best Buddies, attended a series of interactive workshops focusing on leadership development, community service, civic responsibility, IDD, and volunteerism. The leadership conference was live streamed, showcasing the amazing performances, speakers, and education sessions that took place this year.