Houston Fall Fest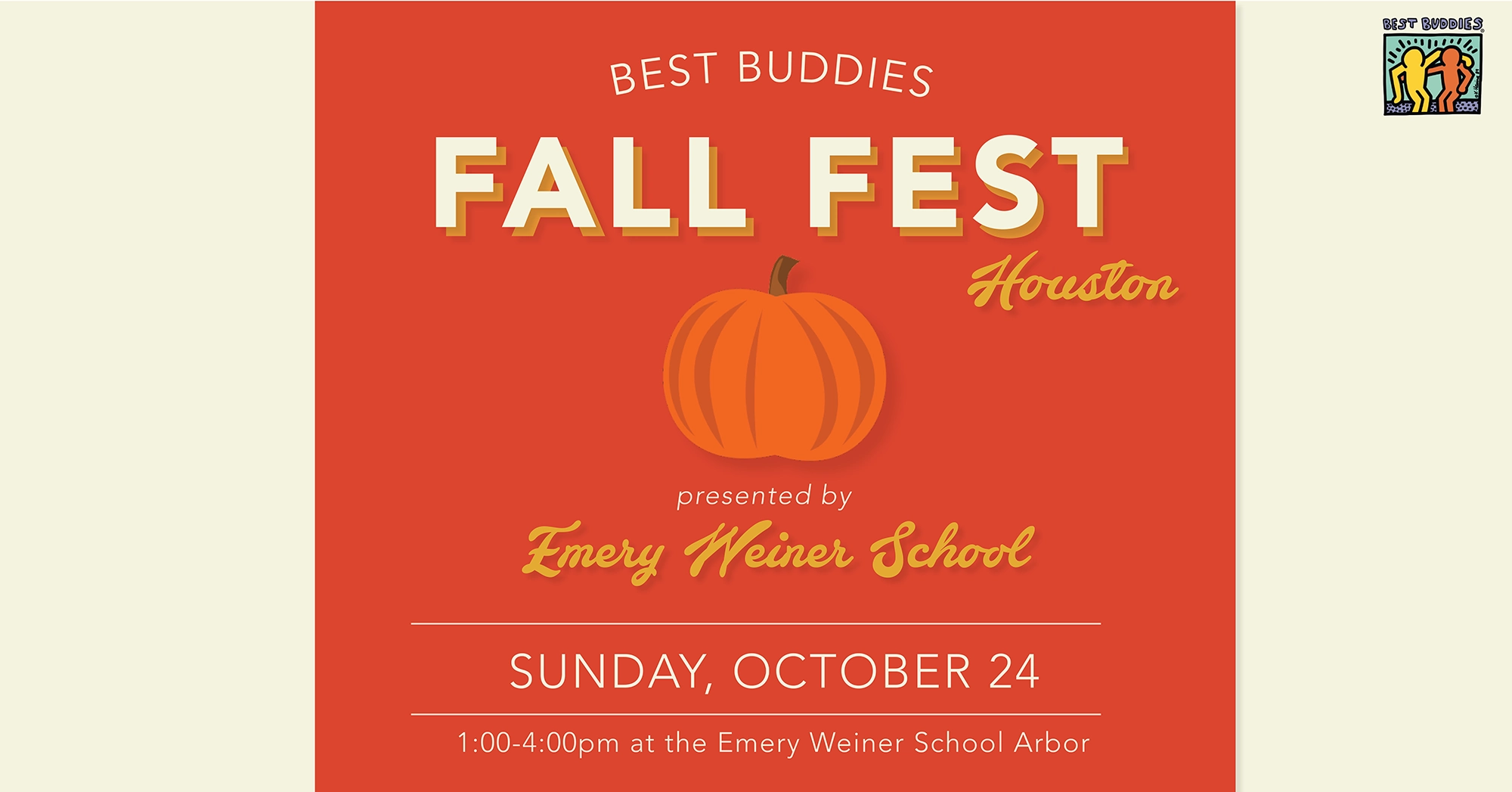 Sunday, October 24, 2021
1-4
Emery Weiner School Arbor
9825 Stella Link Rd. Houston, TX 77025
Cost: Free
RSVP
Grab your buddy and join us for the Houston Fall Fest, presented by the Emery Weiner School!
The Emery Weiner School has partnered with Best Buddies in Houston to host a fun-filled Fall Fest for our communities' participants. This partnership has allowed Emery Weiner the opportunity to learn more about our mission of inclusion and ways that they can promote Best Buddies in their own community. We hope that this event can bring us all together so that we can build more friendships and bring awareness to their campus!
We will have a variety of fun, Fall activities, music, and food for everyone to enjoy together. We also invite you all to participate in our costume contest, so come dressed in your BEST!
Be sure to RSVP – we can't wait to see you there!