Buddy Pair of the Month: Bobby & Molly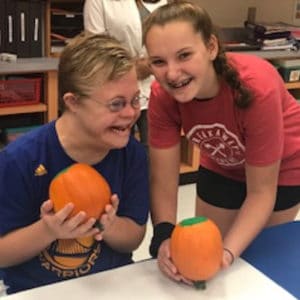 The Chapter President of Best Buddies at Pierce Middle School, Molly may only be in 8th grade, but she is mature beyond her years. The unconditional friendship and support she shows to not only her buddy, Bobby, but all of the students in the life skills classroom on a daily basis is off the charts. Molly and Bobby, together, encourage all students to do their best, praise their bravery in all situations, eat lunch together every day, and do numerous outside activities.
"Bobby has changed me a lot as a person and has helped me grow and I love hanging out with him." – Molly
Bobby and Molly enjoy attending the Pierce Best Buddies events as well as doing activities outside of the chapter like going to the movies, going to Urban Air, and going over to each other's houses.