Party for a Purpose Cocktail Reception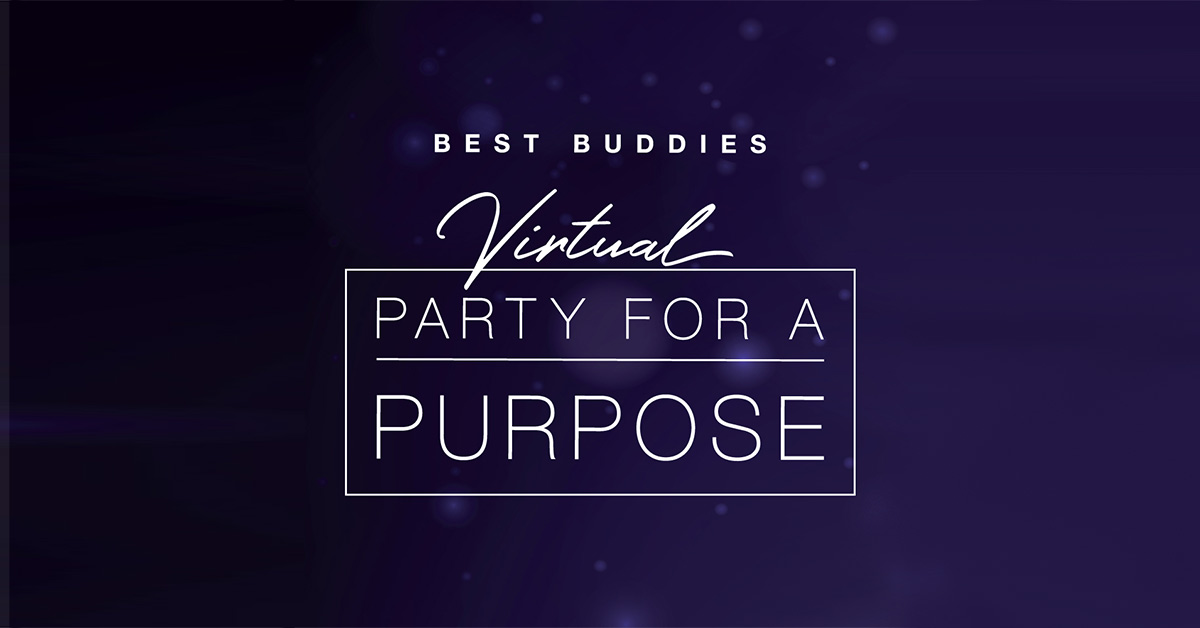 Thursday, September 17, 2020
8–9 PM
Best Buddies in New York is thrilled to host our first ever Virtual Party for a Purpose on September 17, 2020, from 8:00-9:00 pm. Party for a Purpose will celebrate the inclusion of people with intellectual and developmental disabilities (IDD) in New York. By joining us, you will help make our mission a reality and support the continued growth of the Best Buddies Friendship and Jobs Programs in NYC.
While we can't convene in person, nothing can stop us from celebrating our mission of inclusion. Our participants need us now more than ever, and we need your support.
Make sure you are following us on Facebook (@bestbuddiesny) and Instagram (@bestbuddiesny) so you don't miss out on all of the details – we just might have some surprises along the way. This is sure to be a unique and fun-filled evening that you won't want to miss. We hope you will join us!
To learn more and register for the event, please click the REGISTER button below.
For any questions or to learn more about our sponsorship opportunities, please reach out to SophieDubuisson@bestbuddies.org.