DarSalam Gives Back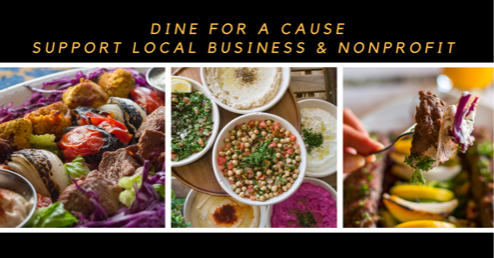 November 3rd & November 10th
25% of sales will be donated to Best Buddies!
DarSalam Middle Eastern restaurant
www.darsalamportland.com
Join us next month for a special TWO DAY give back with DarSalam one of Portland's favorite Middle Eastern restaurants! 25% of sales on Nov. 3rd and Nov. 10th will be donated to Best Buddies to support our mission of inclusion. Order online or dine in at any of their three locations in NE Alberta, Downtown or Washington Square Mall Found Court.