Walker of the Week: Tina Charles-Beery, The Parent Walker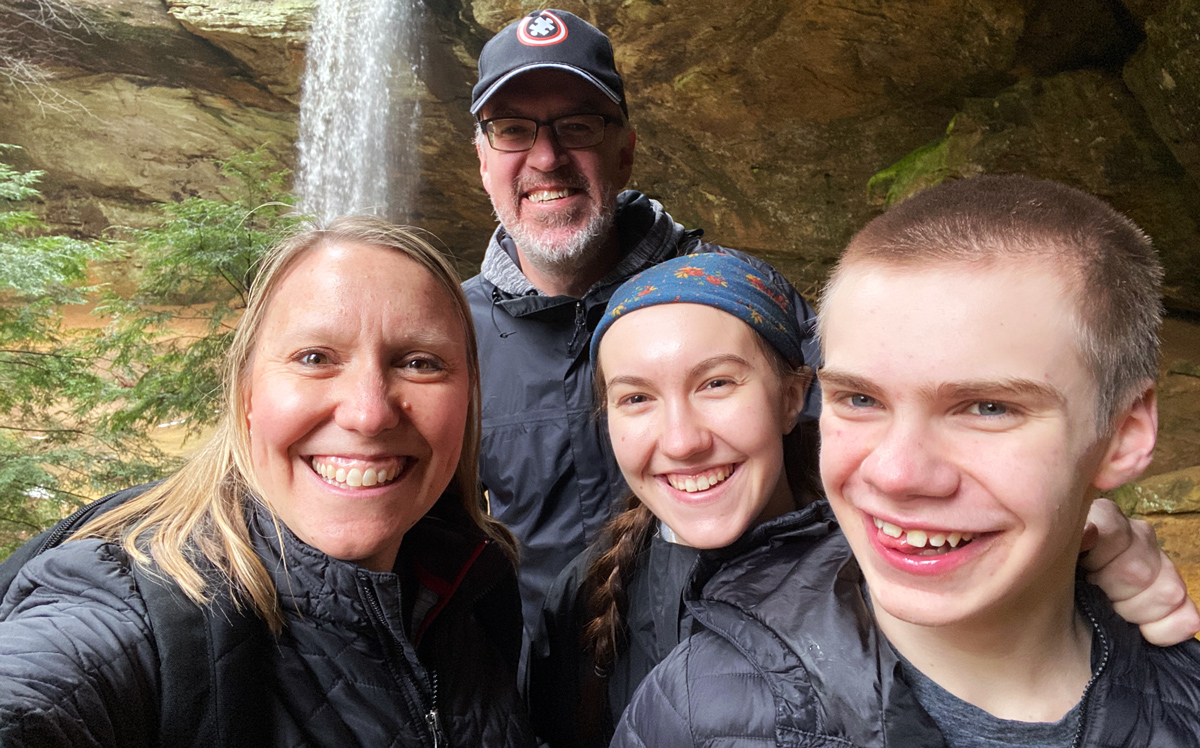 Tina is the parent of not one but TWO school friendship chapter members. Her daughter Meghan is a peer buddy and vice president at her high school friendship chapter. Her son Aidan is a buddy in his middle school friendship chapter. Having both children able to be a part of the same organization that benefits both is why Tina has agreed to volunteer as a member of the Best Buddies Friendship Walk Committee this year. Tina shared with us why she supports Best Buddies. We think it is easy to see why she is our walker of the week!
What does inclusion mean to you?
To me, inclusion means that all individuals are welcomed, accepted, respected, appreciated, and celebrated as valuable members of their community. Inclusion in Best Buddies has meant that both of our children have found a safe place to foster friendships, grow, and learn with those both like them and perhaps different from them.
When did your kids first get involved with Best Buddies and why?
Aidan was invited to join his school's Best Buddies chapter as an incoming 6th grader.  When we first received the information, I must admit I was a bit apprehensive. I wondered whether a group of middle-schoolers would truly be able to accept him as he was, including all his strengths and challenges. As it turned out, I had nothing to fear.  What an amazing group of students we have had the pleasure of getting to know.  My faith in humanity and hopes for the future have grown exponentially after seeing the interactions of Aidan and his buddies. What a truly amazing group of young people.
Meghan got involved with Best Buddies when a chapter was established at her high school two years ago.  I have enjoyed getting to see the group's interactions which have been mostly virtual this past year due to COVID 19.
What have been their experiences in Best Buddies?
Aidan has had two buddies.  We have fond memories of Logan coming over to our house to hang out and going to Best Buddies events with Aidan.  Lindey has been Aidan's buddy this year.  They have been creative given the challenges of this year.  They have exchanged emails and gone for walks in the park.
Meghan has many buddies in her chapter including her matched buddy for this year.  This special friend has been in school with Meghan since elementary school.  It has been fun to watch them grow up together and to now be in Best Buddies together.
Why are you participating in the Best Buddies Friendship Walk this year?
Our whole family will be participating in the Best Buddies Friendship Walk this year because we whole-heartedly support the mission of this organization.  This organization and its school-based chapters have made a very real difference in the lives of both of our children.  I am hoping that by participating in the walk we will raise awareness about this organization and encourage even more people to be involved. And of course, it will be fun!  A nice walk with friends while celebrating friendship and inclusion sounds like a great way to spend a morning!
Do you have any advice for others looking to get involved?
I would highly recommend getting involved with Best Buddies.  As I noted above, I understand that sometimes stepping into something new and perhaps out of your comfort zone can be a bit nerve-wracking, but this organization and experience are so worth it.  Both of our children have been included- that is truly welcomed, accepted, respected, appreciated, and celebrated- and have formed lasting friendships all while learning about others.
You can join Tina and more than 200 people across Ohio by participating or donating to the Best Buddies Friendship Walk at bestbuddiesfriendshipwalk.org/ohio.