Walker of the Week: Morgan Klenk, The Chapter President Walker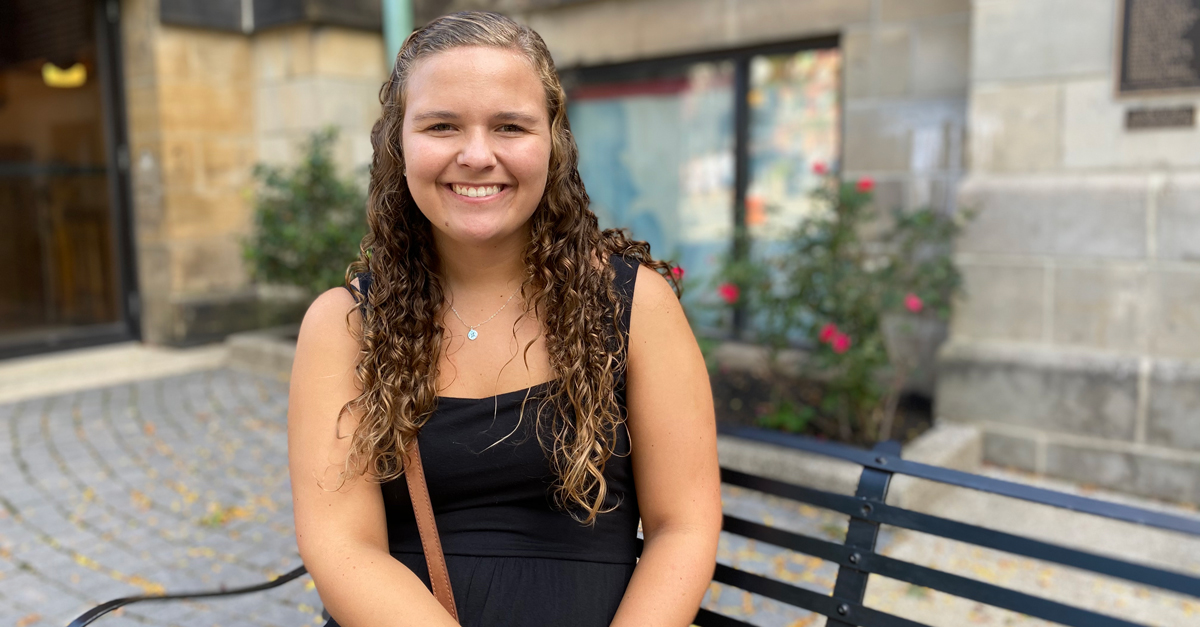 Morgan Klenk is a student at Cleveland State University and is the Chapter President for the Best Buddies College Friendship Chapter there. Under her leadership, the chapter has steadily grown. Even with all of their events being virtual this year, they continue to add more members!
What does inclusion mean to you?
Inclusion means never letting anyone feel isolated or left out. It is actively seeking and involving every individual, despite any differences, in every aspect of daily life. Everyone deserves to be included, and no one deserves to be isolated.
When did you first get involved with Best Buddies and why?
I first got involved in Best Buddies in the spring of 2019, right around this time of the year. I helped to start it with one of the first people I met at college, Ally. She coordinated with best Buddies staff to start the chapter and asked if I wanted to get involved and be an officer. At first, I did not know much about Best Buddies, but I thought it sounded like a great organization. That summer, I attended the Best Buddies International Leadership Conference and I knew that this organization was right for me. I became the President of our Chapter after that. I love everything that Best Buddies stands for, and I am proud to be in this organization.
Who was your first buddy match and/or what is your favorite memory from Best Buddies?
My first buddy match is actually my buddy from this current school year. My buddy's name is Jonathan Day and I really enjoy getting to know more about him. We meet on Zoom weekly due to COVID, but I look forward to it every week. Also, I love every memory I have of Best Buddies; I do not know if I could pick a favorite!
Why are you participating in the BestBuddies Friendship Walk this year?
I am participating in the Best Buddies FriendshipWalk this year because everyone deserves to have a friend and be included; especially this year. I want to support Best Buddies' mission to continue to create friendships, leadership, and job opportunities for individuals with disabilities.
Do you have any advice for others looking to get involved?
My advice is to be involved in any way possible! Do not hesitate to reach out to local staff to figure out how to do so. We have so many people in Ohio who are willing to help get you involved in any way. I know that Best Buddies has been a highlight of my college career, and I would recommend this experience to anyone!