Walker of the Week: Justin Moodley, The Advisory Board Walker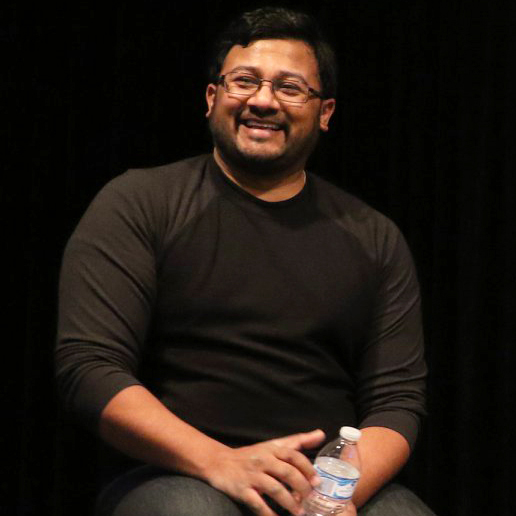 If you were to ask Justin, "why are you involved in Best Buddies?" he would share, "…because isolation sucks." Justin has a great way of boiling a lot of information down and really getting to the point.
Justin started his volunteer work with Best Buddies, becoming a Champion in our annual Champion of the Year competition. From there Justin joined the Advisory Board, a distinguished group of leaders in Ohio dedicated to expansion of programs and fundraising to support inclusion programs. Justin is the Founder at LASANAN, a strategic digital consulting firm. Since joining the Advisory Board, Justin has already begun to streamline marketing efforts in the state. Justin lives in Columbus, with his wife Leigh-Anne and their two children. We sat down with Justin and he shared his thoughts.
What does inclusion mean to you?
I look at it as an effort to fight isolation and segregation. I think there are a lot of people in the world who understand the warm and fuzzy feelings of being a part of a community, and inclusion is all about sharing those kinds of feelings and with people who don't already have the access to those supportive opportunities and relationships.
When did you first get involved with Best Buddies and why?
My company and Best Buddies are both members of the same chamber of commerce, and I saw an announcement about the 2018 Gala. When I reached out asking if there was anything I could do to help to spread the word. I ended up having a really great meeting with Ohio's first Executive Director Janet and found myself as a Champion nominee just 9 months later. I was compelled to get involved because the idea of isolation and lack of opportunity for anyone based on a disability was absolutely heartbreaking. Peer relationships are such a significant part of what I consider the human experience, and as soon as I understood what people may have had stripped away, I wanted to help in some way.
Who was your first buddy match and/or what is your favorite memory from Best Buddies?
I never had a formal match through programming but did hang out with Rory, someone who was in the program previously and just happened to be in my part of Columbus. I really have enjoyed the conversations (although virtual) in the past year. There's something powerful about seeing faces and discussing ideas which have felt extremely valuable to me.
Why are you participating in the Best Buddies Friendship Walk this year?
This helps me accomplish two big 2021 goals, being better at communicating with my friends and getting off my rear-end more often!
Do you have any advice for others looking to get involved?
Yes, there are so many other ways to get involved past peer-relationships, which I understand can seem overwhelming if you're a little introverted or already someone who's bad at keeping social commitments. Just by learning more about what Best Buddies does, and the impact we're having on so many lives, you can become an ambassador for an organization that is casting so much light and positive influence across the world.
You can join Justin and more than 200 people across Ohio by participating or donating to the Best Buddies Friendship Walk at bestbuddiesfriendshipwalk.org/ohio.