Uplift: 'Best Buddies' opens real-life pipelines to IDD community (Fresh Water)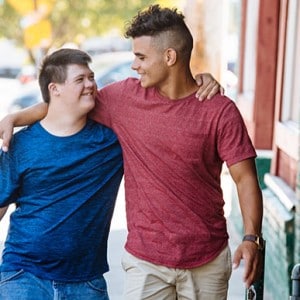 Headquartered in Miami, the organization has opened a new office inside the Beachwood Adult Activities Center, located at the Cuyahoga County Board of Developmental Disabilities facility on Mercantile Road.
Program supervisor Ryan Wirth, whose involvement with Best Buddies dates back to high school, has big plans for the Cleveland location. First, he and his still forming team will create "friendship chapters" at area high schools and colleges.