Celebrating three years of friendship!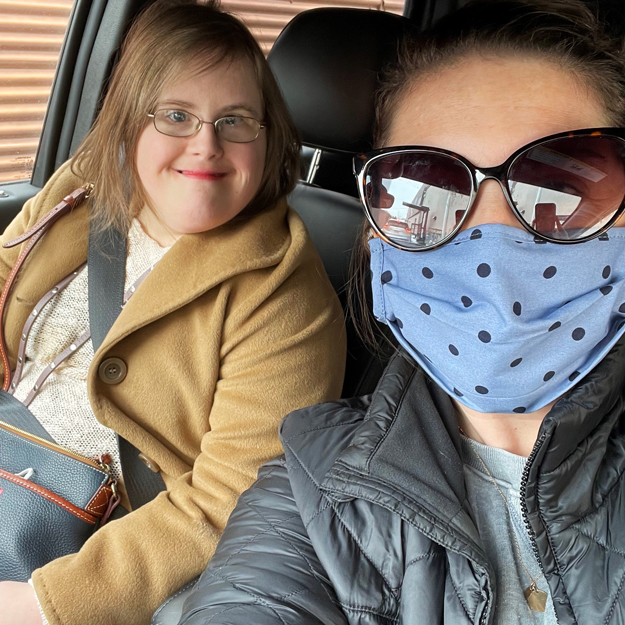 Three years ago, on February 8th, to be exact, Casey and Sammy met for the first time.
They really hit it off! In August that year, the Ohio State Director, Catlin Skufca, got to meet them and was able to share some fun parts of their first few months of being matched in the Best Buddies Citizen's friendship program. Read article
Since then, there have been Halloween parties, weddings, and now, even the celebration of a new arrival to the Best Buddies family. Casey had a baby last May. Sammy shared "It's like a holiday, an amazing one!" while describing celebrating their "friends-i-versary."
Sammy never fails to miss a holiday, including the dates she met everyone in Casey's family. Casey shared:
"Sammy never lets me forget important dates. The date we met, is a huge deal for us! We celebrate each year. We also do holidays together, and she even reminds my husband when Valentine's is around the corner! It reminds me that we should celebrate more! Life is worth celebrating and how great is it to do that with friends?"
Casey and Sammy were the first Citizen's match in Ohio. Since then, we have made eight additional matches! If you are interested in being in a friendship match, contact our staff and we will see what we can do to make this a reality.
Your contributions, time, and help spreading awareness of the Best Buddies mission make friendship matches like Casey and Sammy a reality. We aren't striving for a short-term goal here, but a true friendship that lasts a lifetime.
Please contact Best Buddies Program Manager, Lily Abrams, about this program at lilyabrams@bestbuddies.org. To donate to Best Buddies in Ohio visit: www.bestbuddies.org/ohio/donate.