Meet Tanner and Tommy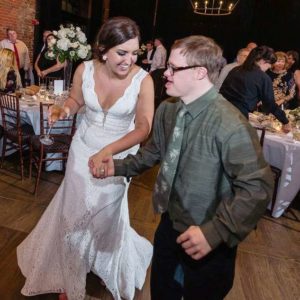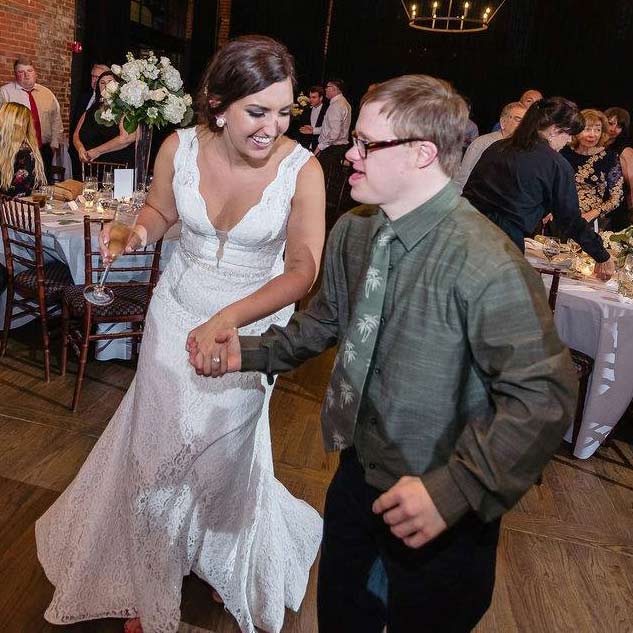 Tanner and Tommy met through a Best Buddies friendship chapter at Miami University and turned into a lifelong friendship. Tanner recently got married and invited Tommy to the wedding. She shared these photos with the Best Buddies Ohio team. We are grateful she did and shared below.
"My name is Tanner (McClellan) Rosenblum. I was heavily involved in Best Buddies at Miami University from 2013-2016. In the spring of 2013, I founded the Best Buddies Friends Choir where I met Tommy Klee. Tommy became my buddy the next fall (2013) and we have been friends ever since. For the past 7+ years, we have remained close friends and are so thankful that Best Buddies brought us together.
I got married June 29th, 2019 and of course, Tommy and his parents – who have all become incredibly important to me, were invited. We recently got our wedding pictures and love these pictures of Tommy and me dancing at the reception.
Thought I'd share so you can see the long-lasting impact these friendships have."
It takes one introduction to change a life and Best Buddies is working across Ohio to ensure that anybody who wants to be included can be. If you are interested in joining a friendship chapter or starting one, please contact our offices at ohio@bestbuddies.org.