Virtual Bingo with Best Buddies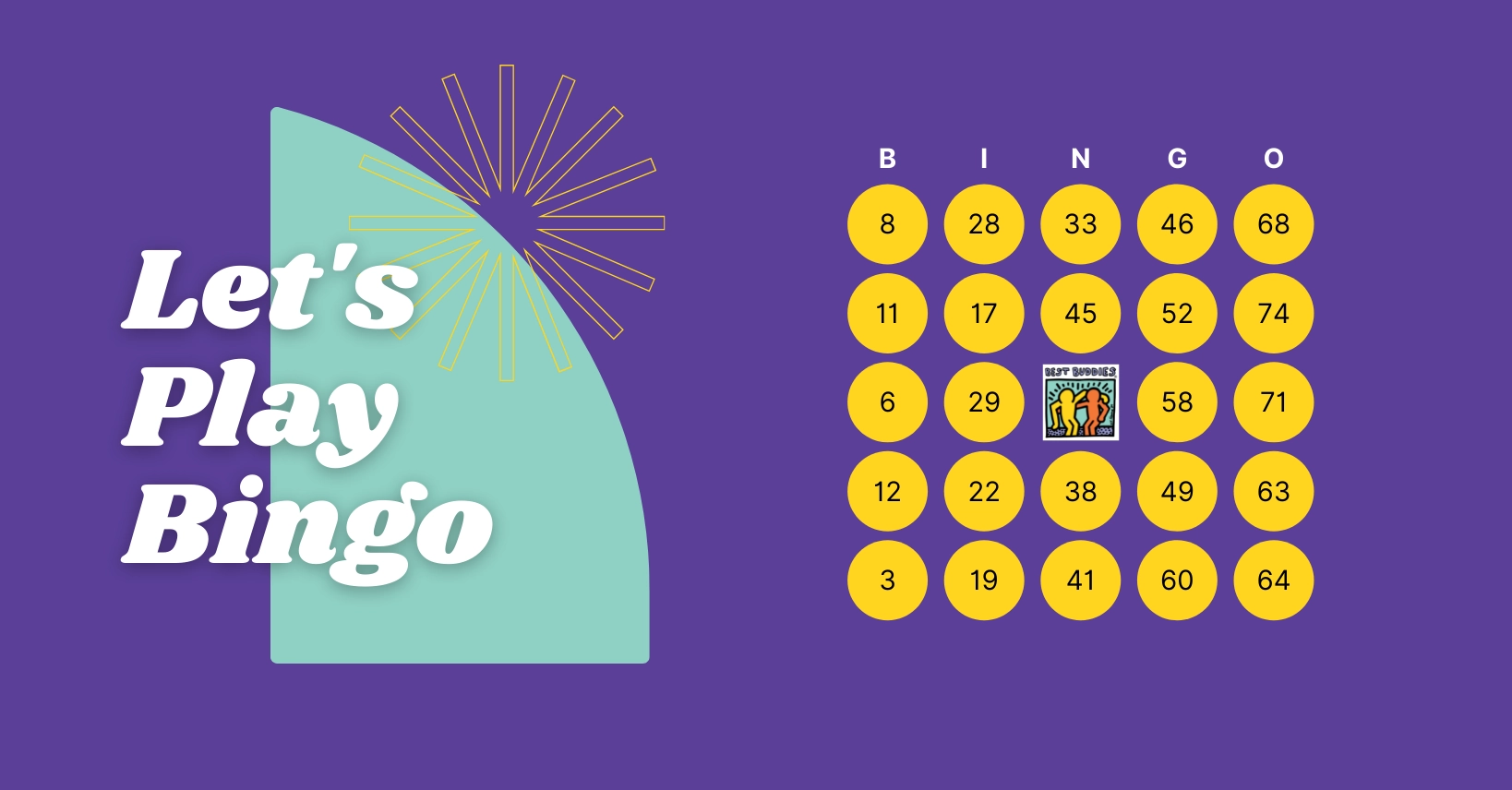 Thursday, May 5th
5:30 – 6:00 pm ET
Free event on Zoom*
Register Now
Join us for BINGO night! Bring yourself and we will provide you with the virtual card.
The Zoom information will be sent on the day before the event. You must have downloaded Zoom on a computer, tablet, or mobile device to participate in this particular event. To do this visit zoom.us.
If you have questions, require accommodations or use English as a second language, please contact lilyabrams@bestbuddies.org or 216-402-3053.
You do not need to be a member of a Best Buddies Friendship Chapter to join this event, but we do recommend you join one! To join a Friendship Chapter visit www.bestbuddies.org/join