Who Wants to be a Millionaire: Self-Advocacy Edition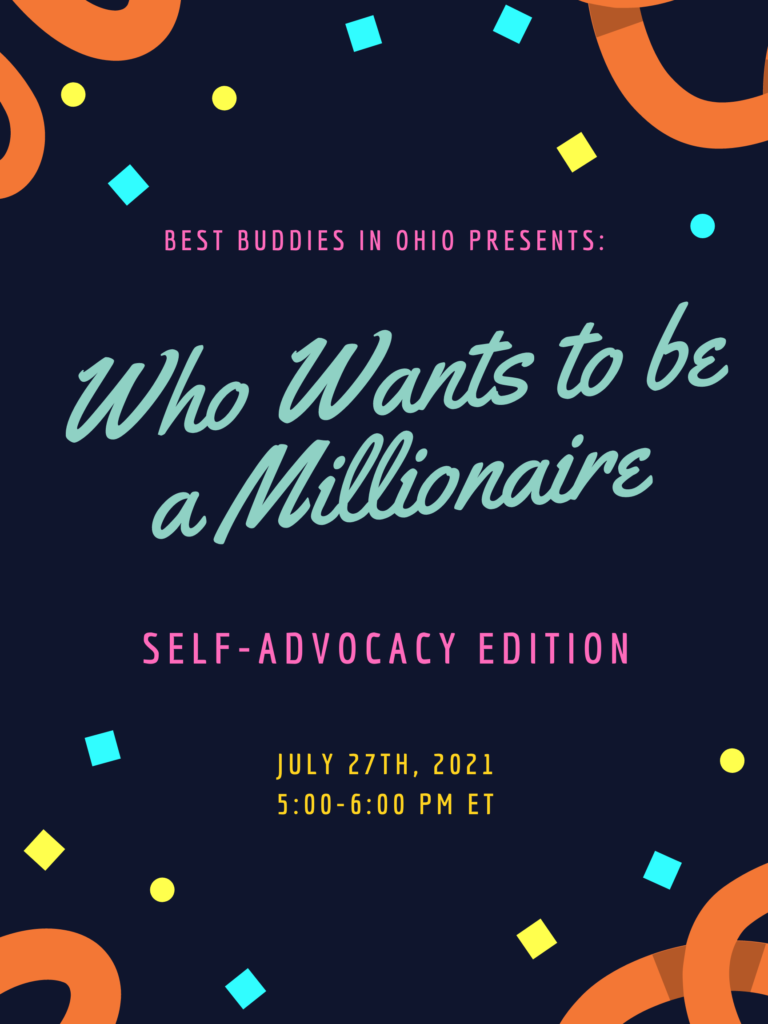 Tuesday, July 27th
5-6 PM ET
Zoom
We welcome you to join us to learn the basics of how to be a self-advocate. This training is for people with intellectual and developmental disabilities looking to build self-advocacy skills.
To join, please register below. The Zoom link will be sent out the day before the event. If you have questions, require accommodations or use English as a second language, please contact Lily Abrams at LilyAbrams@bestbuddies.org or 216-402-3053.
This project was supported, in part by the Ohio Developmental Disabilities Council, under grant number 17LD01FA21C from the U.S. Administration for Community Living, Department of Health and Human Services, Washington, D.C. 20201. Grantees undertaking projects with government sponsorship are encouraged to express freely their findings and conclusions. Points of view or opinions do not, therefore, necessarily represent official ACL policy.